This topic correspond to the post that can be found at http://www.streetgangs.com/hip-hop/060811_dj_quik_return:
By Lora Neng
WWW.STREETGANGS.COM STAFF WRITER
June 8, 2011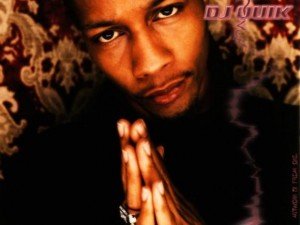 Dj Quik, born David Blake, will be releasing his first album in six years. After being sent to prison for allegedly pistol-whipping his sister, he penned an autobiography recounting the hard times of growing up in Compton and being a member of the Bloods. His first single was "Born and Raised in Compton," and visiting his old neighborhood he said, "I get the heebie-jeebies here."
Quik's success in music allowed him to escape the troubled cities for the suburbs near Woodland Hills but not the people of his past. "I snapped and blacked out," The artist told LA Weekly of how he landed in prison. "My schizophrenic sister had convinced her sons to extort $2 million from me or they were going to kidnap and kill my children. I love my kids. It went too far."
Dj Quik is still seen as a leader in West Coast gangsta rap, and his latest release
The Book of David
is garnering positive buzz.