This topic correspond to the post that can be found at http://www.streetgangs.com/news/031011_count_gang_homicide:
Glynis Kazanjian (Rockville Patch) | March 10, 2011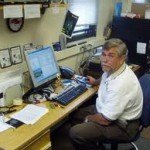 As Montgomery County Police officials prepare the 2010 annual crime statistics report, views differ internally on how homicides involving gang members should be counted.
Eight out of the 17 homicides committed in Montgomery County in 2010 were "gang related," according to Lt. Dinish Patil, deputy director of the Montgomery County Police Special Investigations Unit, the division that handles gang crimes. Patil took over last August.
But only two of those eight were considered gang motivated by the Montgomery County Police Major Crimes Division, which only statistically counts homicides involving gang members as "gang related" if the homicide was ordered by a gang or committed to further gang activity, said police spokeswoman Lucille Baur.
"Someone can be a member of a gang and commit a homicide, but it is not considered a gang-related homicide unless that gang membership is a causative factor," Baur said last spring, following the release of the 2009 MCPD annual crime report.
Patil said he views homicides that involve gang members a little differently. If a gang member commits a homicide, it would now be considered a gang-related crime regardless of whether it was gang motivated, he said.
Read more at:
http://rockville.patch.com/articles/montgomery-county-police-differ-internally-on-how-to-count-gang-homicides-4