Razbojnik: First off you idiot, cocaine is grown in only the select three countries named. Colombia, Peru and Bolivia. If it could be grown anywhere simply by purchasing cocaine seeds and planting them DONT YOU FREAKING THINK PEOPLE WOULD HAVE DONE IT BY NOW SEEING HOW MUCH MONEY IT PRODUCES!
http://www.scribd.com/doc/4002098/Red-Cocaine
In the mid 1990s, the Albanian mafia even brought over cocaine- growing experts from Colombia to help introduce the crop to Albania
Now the Albanians brought over Colombian experts to Albania to grow cocaine. If it worked... don't you fuckin think that Albania would cut out the and Italians and Colombians in Europe and supply all of Europe themselves? Stupid unlogical Macedonians.
Also, the Albanians dont need the Macedonians to go and transport drugs for them in the EU. They have their own bigger self connections to do that. Macedonians are involved mainly in home based organized crime.
Macedonian crime lords LMAOOOOOOOO that cracks me up everytime. Albanians paying a tax to operate in Western Macedonia? ILLIRIDA! OUR COUNTRY!? Do they look like the faces that would let us operate there????!?!?!!?!?
DO WE LOOK LIKE WE ARE ASKING YOU FUCKS?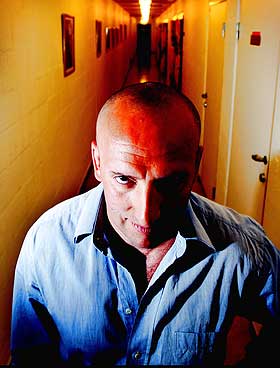 aldo Bare: cut off someones head, and paraded around with it all day long bragging about what he did.
The Albanian mafia is the product of what was the most severe communism in the world bitch,
you guys dont stand a chance. Not to mention we have an entire guerilla force and all their generals leaders and politicians under us
The Albanian mafia is the most ruthless, violent and fast paced mafia in the world. In 1997, the Albanian mafia was considered home based and a non threat, that was before they took over the heroin trade from almost everyone guerilla army style. Today look at them. Almost all of the EU countries, Canada, America, South America, Australia, Middle East, with Russia, with Africa, we have ties Macedonian gangsters can only dream about. Bin Laden comes and sits in an Albanian meeting for fucks sake. We pull out machine guns on Italian mobsters in Italy and you actually have the ignorance to say the Albanian mafia who is more powerful then the Macedonian government completely pays to operate in Macedonia. HAHAHAHAAH MORON!