O.J. Simpson reportedly beat down in prison
StreetGangs.Com Staff
Feb 15 2011 | 2:25 p.m.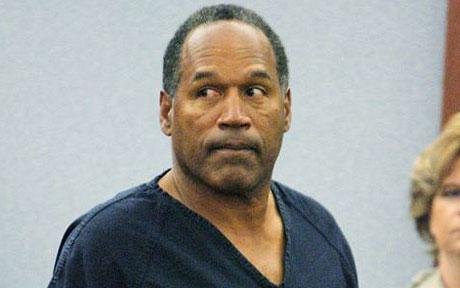 The National Enquirer is reporting that OJ Simpson, 63, was severely beat down by white skin heads in Nevada's Lovelock Correctional Center. Simpson is serving time for his role in a kidnap and armed robbery of sports memorabilia dealers in Las Vegas in September 2007.
White supremacists apparently overheard Simpson bragging about his sexual exploits with white woman, and since that day they plotted an blankault on him.
Simpson usually hangs out on the yard with a group of black inmates, but a skinhead caught Simpson on the exercise yard solo and started to beat him until he was unconscious. This beating supposedly took place several months ago in 2010, but prison officials have been embarrblanked to publicly disclose the beating.
Simpson spent close to 3-weeks in the prison infirmary and has since
been spending most of his time in his cell.
Posted by
StreetGangs.Com Staff
on Feb 15 2011. Filed under
Features
,
Race
. You can follow any responses to this entry through the
RSS 2.0
. You can skip to the end and leave a response. Pinging is currently not allowed.