Former LAPD detective closer to murder trial
By Alex A. Alonso
Streetgangs.com Staff Writer
March 23, 2011 3:30 a.m.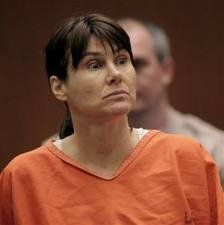 It would take 23 years before an arrest in the brutal murder of Sherri Rae Rasmussen was made. Investigators were led to one of their own, when evidence in the murder of Rasmussen led to LAPD detective Stephanie Lazarus, 49, who was charged in 2009.
In 1986 Rasmussen, 29, was recently married to John Ruetten, who had already ended a romantic relationship with Lazarus. In a jealous rage, prosecutors are alleging that Lazarus murdered her ex-boyfriends new wife. Rasmussen's father had told the LAPD in 1986 that he believed Lazarus was involved in the murder, but his accusation was not taken seriously.
Last week there was a pretrial hearing in Lazarus' case with another scheduled on April 8. A jury will be seated in May or June for her trial. Lazarus remains in custody on $10 million bail.
Posted by
alexalonso
on Mar 23 2011. Filed under
Features
,
Good Cop / Bad Cop
,
People of CA v. Stephanie Lazarus
. You can follow any responses to this entry through the
RSS 2.0
. You can skip to the end and leave a response. Pinging is currently not allowed.