Pro Zimmerman advocates complain about media bias
[poll id=16]
Streetgangs.com Staff
March 30, 2012 | 8:10 p.m. PST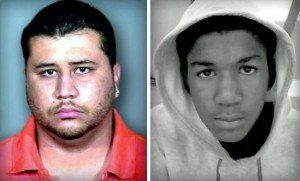 Many conservative news outlets have complained about the way the shooting of Trayvon Martin, 17, shooting has been represented in the media for the last two weeks. Last month, neighborhood watchman George Zimmerman, 28, shot and killed Martin in the gated community where the two had a confrontation. Martin was not armed, and after the two exchanged words, Zimmerman shot Martin once in the chest killing him.
Zimmerman claimed that Martin assaulted him after he walked away after following him though the gated community. Zimmerman had called the police to report a suspicious prowler at about 7:00 p.m. on February 26, but Martin was walking to a family residence at the time. He was told by the operator not to pursue Martin, but he continued to do so and moments later Martin was killed.
[poll id=9]
It does not appear that anyone actually witnessed the shooting, but a police officer from the Sanford Police Department did not believe Zimmerman's explanation of the shooting and wanted to file felony charges against him. The District Attorney decided not to prosecute citing a lack of evidence.
Outrage from the black community has continued to intensify each day Zimmerman is not arrested, who early on was represented as a racist white male trigger happy self-appointed community watchman. Zimmerman's family has been quick to emphasize his Hispanic roots to quell any racial accusations that may have led to the shooting.
One of the complaints coming from conservative news organizations and websites is that Martin has been represented as a small and very young boy, using photos that are about 5-years old. Martin was about 6'3″ tall, but a thin 150 to 160 lbs when he was killed and looks much different from the photos being used by mainstream media outlets.
Martin's twitter account has also been examined to provide some insight into what type of teen he was. What stands out is the user name, @no_limit_nigga, that includes a racially offensive term. Streetgangs.com looked at several Twitter posts that were done under this user name and did not find any posts that were gang related, although some news site have suggested Martin was gang-related. Streetgangs.com did noticed a tattoo on Martin's left upper arm which could not be identified and we will not learn the details of those tattoos until the autopsy report is released. Martin is also wearing the popular gold teeth that is common among black youth in Florida and throughout the South.
The photo below was taken from Martin's twitter account.

The photo below was taken from Martin's twitter account.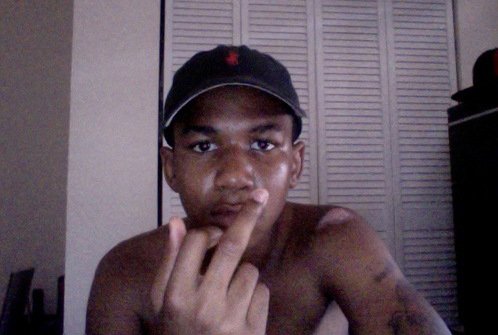 The photo below was released from Martin's family after he was killed.

Posted by
StreetGangs.Com Staff
on Mar 30 2012. Filed under
Features
,
People of FL v. George Zimmerman
,
Race
. You can follow any responses to this entry through the
RSS 2.0
. You can skip to the end and leave a response. Pinging is currently not allowed.