LAPD Detective testified that Slain Rapper was not a Gang Member
By Alex A. Alonso
STREETGANGS.COM STAFF WRITER
May 16, 2010 | 12:45 p.m.
Updated: May 20, 2010 | 12:29 a.m.
Clarification: Although Detective Holguin testified that Burton was not a gang member he characterized him as a "gang associate."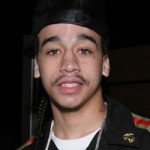 LOS ANGELES, Calif – In a typical criminal trial where an alleged gang member is on trial for a crime, the prosecution often emphasizes that identity as part of the prosecution. One reason for this is to qualify the offender under California's STEP Act, an enhancement used to sentence gang members more severely (186.22) if convicted. Many times I have seen this enhancement applied to gang member defendants even when the crime had nothing to do with gangs or when individuals are not even gang members. Another reason why prosecutors highlight gang identities is because testimony from police officers about someone's gang affiliation is extremely prejudicial against the defendant that works in favor of the prosecution. Police and prosecutors know that a typical juror will look unfavorably against that defendant if he is a gang member, even when evidence about a crime is unpersuasive, the gang identity may be enough to obtain the conviction.
That prejudice can work both ways especially when the allegation is that the victim was the gang member. Aubrey Berry, the accused killer of Roderick Burton, is claiming that he shot and killed Burton in self defense. Defense attorney Howard R. Price has argued that Dolla was a gang member of the Mansfield Gangster Crips that had a predilection for violence, exhibited gang tattoos, and rapped about crime and weapons.
Eleven days earlier Berry was assaulted at Platinum 21 in Atlanta by Burton's close friend and associate and LAPD Detective Mark Holguin testified that some of Dolla's friends from that assault were documented Mansfield Crip members. Holguin was not so quick to identify Dolla as a member of the Mansfields. The defense introduced several exhibits that they believed was enough evidence to identify Dolla as an active member of the Mansfields, but Holguin disagreed. Price highlighted the following:
1. Tattoo on right hand inside the fingers that read, "Mansfield Gangsta"
2. Photographs with documented gang members
3. Associating with what police are calling a "shot caller"
Price seemed surprised that even with all this information, Holguin would not classify Burton as a gang member. Holguin stated that some people get gang tattoos that are not gang members, and that they can be in photos throwing gang signs, and be regularly associating with documented gang members and still not be a gang member. This could all be true, but it is extremely rare that an LAPD police officer would provide this much judiciousness regarding gang membership when the alleged gang member is the defendant in a criminal case.
Price then asked, what else would you need to call him a gang member, and he mentioned examining an arrest record would provide clues at to whether one was a gang member. When Price asked him if he pulled up Burton's arrest record and he replied yes, that almost provided an opportunity for Price to bring up a previous arrest that Burton had in Georgia back in 2008 that both Judges David Wesley and Michael Pastor previously ruled as inadmissible. Burton was arrested for possession of a semi-automatic weapon on November 20, 2008 in Georgia six months before he was killed and Price wanted to introduce that charge as an act of violence which would further support Berry's self defense claim. Judge Pastor had ruled that an arrest for possession of a hand gun was not an act of violence and does not go to "trait of character towards violence," but when Det. Holguin testified about Burton's arrest record this may have been an opportunity for Price to discuss Burton's previous arrests in front of the jury, but after a brief sidebar the Judge denied that request.
Earlier in the trial, a retired LAPD officer, Steve Strong, testified that Burton was indeed a gang member, so the jury has heard conflicting testimony from two LAPD officers regarding gang membership, which is critical when the jury decides if Berry had a reasonable belief to defend himself against imminent harm.
Posted by
alexalonso
on May 16 2010. Filed under
Features
,
People of CA v. Aubrey Berry
. You can follow any responses to this entry through the
RSS 2.0
. You can skip to the end and leave a response. Pinging is currently not allowed.