Fullerton police brutally beat homeless man to death
Streetgangs.com
July 29, 2011 | 7:06 p.m.
Very rarely do police officers get charged for committing murder while on duty, but Fullerton police officers will definitely be charged in the July 5 beating death of Kelly Thomas, a mentally ill homeless man by several Fullerton Police officers. Depending on what the unreleased video of the beating reveals, it is very likely that second degree murder charges against at least one of the officers will be filed by the Orange County District Attorney's office.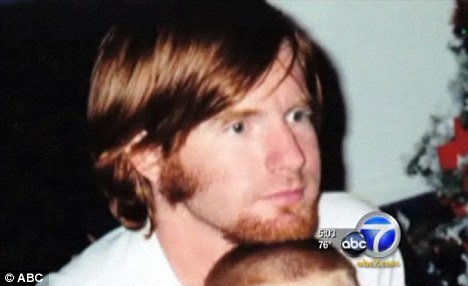 Kelly Thomas, 37, suffered from schizophrenia

In 2009, Oakland District Attorney's office filed murder charges against Bay Area Rapid Transit (BART) officer Johannes Mehserle, but the jury found Mehserle guilty of the lesser involuntary manslaughter in 2010 after Mehserle's attorney argued that the killing was accidental, but the injuries that Thomas suffered at the hands of the Fullerton police suggests that the beating was deliberate, calculated and excessive. If a civilian was responsible for such a beating that lead to death, that person would certainly be charged with first degree murder in California.

Thomas was being treated at a local hospital where he fell into a coma, then died.
According to Sgt. Andrew Goodrich, Thomas resisted arrest when it was believed that he had been stealing items from parked cars. When Thomas resisted, several officer were needed to subdue him. Even though Thomas was unarmed, he was stunned with a taser and then beat with the butt of the taser by one of the officers. When the beating caused Thomas to lose consciousness, an officer continued to beat and hit Thomas in the face.
There are two videos of the incident, one captured by a witness which has been made public, and another video captured by a city camera, which the DA's office has not made public.
Thomas' father, Ron Thomas, a former sheriff's deputy, described the beating as gang-related. "His death was gang-involved, the way I see it. A gang of rogue officers who brutally beat my son to death," the father explained. Thomas suffered a crushed throat and brain damage.
The DA's office, the Fullerton police department and the US government are investigating the beating and have not made any comments thus far.
None of the officers have been disciplined for their role in the beating death.
Posted by
StreetGangs.Com Staff
on Jul 29 2011. Filed under
Features
. You can follow any responses to this entry through the
RSS 2.0
. You can skip to the end and leave a response. Pinging is currently not allowed.