Stanley Tookie Williams, Could be First Gang Member Executed in California
By Alex A. Alonso
StreetGangs.com Staff Writing
October 26, 2005
updated: January 10, 2006, 4:30pm PST
Stanley "Tookie" Williams is scheduled to be executed on December 13, 2005 in California's San Quentin Prison for the murder of 4 people that he was convicted for in 1981. Albert Lewis Owens, 25, Tsai-Shen Yang, 63, her husband Yen-Yi Yang, 63, and their daughter Ye-Chen Lin, 43 were all murdered in 1979. Shortly thereafter, Stanley Tookie Williams was arrested for the crimes. He was convicted in 1981 and sentenced to death. Throughout the years he has published several children's books and autobiographies. He has been nominated for Nobel prizes but never won, and although he has been convicted for serious crimes, his accomplishments as a death row inmate are impressive. There are over 600 inmates on California's death row and 100s more around the country, and very few have done the things he has accomplished. Although, many have suggested that Williams' efforts are not sincere, why then do we not see more death row inmates using these same tactics? If he is granted clemency by the governor then maybe we will see a new trend among death row inmates. Nevertheless, there was serious circumstantial evidence that pointed to Stanley "Tookie" Williams as the suspect and because of that, he was convicted and his conviction was upheld by the 9th District Court of appeals. Unless Williams receives clemency from the Governor, he will most likely be executed on December 13, 2005 at 12:01am.
There are over 100 Los Angeles gang members on California's Death row, but in December, Williams' execution, if it goes through, will mark the first time a gang member in California met that fate. Many community activists have rallied behind Williams in an effort to build enough support to convince the Governor to grant clemency (Clemency defined in California).
Many believe that he is innocent, others believe that he didn't receive a fair trial because 3 blacks were removed off the jury, some say that he has turned his life around, and there are those that are just opposed to the death penalty. Earl Ofari Hutchinson writes a convincing essay for clemency, based on the changes that Williams has made with the publications of his children's books, his denunciation of his gang involvement, and his nominations for the Nobel Peace Prize, but Hutchinson doesn't go as far to say that he received an unfair trial or that he is innocent. Rabbi Steven B. Jacobs of Temple Kol Tikvah in Woodland Hills agrees with Hutchinson stating that, "This man has been rehabilitated. We are asking the governor to commute his sentence. He is a model of humanity, especially for the black man."
Lora Owens, the stepmother of Albert Owens, whom Williams was convicted of killing says, "the execution should go forward. He [Williams] has not accepted responsibility for his murders and has done nothing to redeem himself. To be redeemed means to accept responsibility or assume responsibility and not use it as a means of getting out of just punishment…He chose to be judge, jury and executioner in a matter of seconds, and yet it has taken years for him to come to justice."
Perhaps if Williams apologized for these four killings, and admitted to them, he would be in a better position to receive clemency, but what many victim's rights organizations state is that his denial to the crimes suggests that he does not deserve to be spared.
Philip Gasper, dean of philosophy and religious studies at Notre Dame de Namur University in Belmont says, "I'm very much a believer in redemption and people turning their lives around." He continued to state that, "Regardless of what you think of his conviction, he has done some remarkable work. He knows what attracts kids to gangs . . . and he has dedicated himself to letting people know there's an alternative."
I have been receiving several telephone calls and requests for interviews regarding the execution of Williams. Many people ask me if I believe that Williams should be executed. My response is that he, and everyone else convicted of capital crimes should serve life in prison. Since the use of DNA technology in our criminal justice system, we have seen 121 condemned inmates receive their freedom. The error rate is not acceptable when it comes to people's lives. How many other inmates that do not have the convenience of having DNA to exonerate them are also innocent? And how many people have already been executed that were innocent during the 400 years of capital punishment that goes back to the original colonies? No one really knows. The first legal execution of a criminal in the American Colonies occurred in Virginia in 1622 with the execution of Daniel Frank for theft. In 1636 the Massachusetts Bay Colony listed 13 crimes punishable by death, including idolatry and witchcraft. We have come a long way since then.
But we can all agree that society wants to seriously punish those that commit capital crimes and spending your life in San Quentin is serious punishment. There are laws on the books that prevent inmates from profiting from their crimes and if they do turn their lives around, they will be doing more good than bad for the society that the rest of us live in. If they decide to do nothing, then they can remain in their cells for life contemplating their fate everyday without freedom in sight. Imagine if all 647 condemned prisoners (as of October 20, 2005) in California did a turn around while in prison such as Williams. That would be more of a deterrent to our youth than the actual death penalty itself. There have only been 12 executions in California since 1978, and 30 have died by natural causes and a total of 48 have died by non-execution. The death penalty does not appear practical in its current use.
Once Williams is executed, the punishment is over, and like many other executions, these events end up being anti-climatic. No more punishment, no more suffering, no more confinement and no more stress for the condemned. The victim's families will always live with the pain.
Tookie TimeLine
December 29, 1953: Stanley Williams was born in New Orleans from a 17-year old mother.
1959: Williams moved to South Los Angeles with his mother eventually settling near Denker Ave on the westside of Los Angeles
December 1969: Raymond Washington begins the "Cribs," the group that later becomes the East Side Crips near Fremont High School.
1971: Stanley Tookie Williams, joined with Raymond Washington starting what would later be known as the West Side Crips. [For a detailed history on the LA Crips] or check out the documentary on LA Crip History
San Quentin's Death
Row East Block
February 28, 1972: The first reference to the gangs Crips is made in the Los Angeles Times regarding the beating death of a Orr, a white male visiting South LA on Figueroa.
March 21, 1972: Shortly after a concert at the Hollywood Palladium, Robert Ballou Jr. and Charles Foster were confronted by several teens identified as Crips. They beat Ballou Jr. to death after he refused to relinquish his leather jacket. Ballou Jr., who was not a gang member, attended Los Angeles High School and played on the football team. According to the LAPD, the group that assaulted him fled the scene with five leather jackets and two wallets from Ballou Jr. and his friends. A few days later, nine youths were arrested for murder, including eighteen-year-old Ricardo "Bub" Sims, considered the city's best high school track athlete. This was the first murder committed by the Crips, and the very beginnings of the deep criminal aspect of the group. Bobby "Big Bob" Crear, Judson Bacot, and James "Cuz" Cunningham including Sims, members of the Westside Crips, were all convicted of 1st degree murder. Williams was not involved in this incident.
December 1974: LAPD reported that there were 70 gang related homicides that year.
February 28, 1979:At approximately 10:30 p.m. Williams went to Alfred "Blackie" Coward's house. The two went to the home of James Garrett (where Williams was staying) and they went inside returning with a sawed-off shotgun. He was accompanied by a man named Darryl, who was wearing a brown corduroy jacket. The three men made several stops, including one to obtain "Sherm" (cigarettes containing phencyclidene (PCP)). They all shared a Sherm cigarette, and then picked up Tony "Bam" Simms, who was dressed in a green jogging suit and a cap. Williams shared a second Sherm stick with Coward and Simms, and asked Simms if he knew where he could "make money" in Pomona.
According to the DA, after two unsuccessful robbery attempts, Williams, 25, robbed a 7-Eleven at 10437 Whittier Blvd., Pico Rivera, a small suburban town east of Los Angeles along with Simms, Coward, and Darryl. Albert Owens, 26, the store clerk, was shot two times with a 12-gauge shotgun after being ordered into the cold box by Williams. A third shot was fired into the the video surveillance system. Owens was the father of two. Williams is believed to have stolen between $60.00 – $122.00.
March 11, 1979: Robert Yang, 31, and his family lived in the family-run motel on Vermont Avenue in South LA. According to the murder investigation, Stanley Tookie Williams and one companion entered the motel and forced their way into the living quarters of Tsai-Shen Yang, 65, her husband Yen-Yi Yang, 63, and their daughter Ye-Chen Lin, 43 at the Brookhaven Motel on South Vermont Street near Century Blvd in Los Angeles. Armed with a 12-gauge shotgun, Williams shot Tsai once in the upper body and once in the base of her spine, killing her instantly. Yen-Yi was shot twice in the upper body, and Ye-Chin was shot once in the head. Both father and daughter died within hours at local hospitals. The son, Robert, discovered the bodies of his family as he was in another room sleep. Williams and his companion took what cash they could find (Estimated at $50-$100) before fleeing.
March 13, 1979: Los Angeles Times article on the triple murders of the Yang family.
(View extremely graphic crime scene photos of the Yang Family and Albert Owens after they were murdered)
March 13, 1979: According to James Garrett, Williams told them that some Chinese people had been killed on Vermont Street. Williams told them that he thought a professional killer must have done it. Williams then started making statements about the murder, with inside knowledge about the crimes, which had yet to be released to the public. He said that he heard the murder occurred at 5 am and that two men knocked down the door and had taken $600.00. Williams then said he heard the guy lying on the couch was "blown away", a woman at the register was shot twice and another woman was also shot. Williams then admitted to Garrett that it was he, who had done the murderers. Williams later talked about committing another motel robbery and Garrett tried to talk him out of committing it, stating there were too many people who stayed at the hotel. Williams then told Garrett, "No problem," he said, "I'll blow them away like I blew them away in the motel." Williams also expressed to Garrett the idea of killing Alfred "Blackie" Coward because he felt that Coward might inform against him.
Sheriff's Homicide Detectives Jack Fueglein and Barry Jones were assigned the case in Pico Rivera, and Sergeant Gene Hetzel and Detective James Solar were assigned the triple-murder at the motel. The fact that Williams had killed 4 innocent people in 12 days apparently shocked even associates of the killer as numerous tips were received from the community. A similar shotgun was recovered and matched ballistically to both murders after a first test revealed that it didn't match. The detectives stated that some of Williams' co-conspirators, told them that he never permitted robbery victims to live to become witnesses against him.
March 15, 1979: Williams was arrested by police and later questioned by Los Angeles County Sheriff's Department detectives Sergeant Hetzel and Deputy Fueglin at the Firestone Station.
March 23, 1979: Tony "Bam" Sims was also taken into custody and made a statement to the police.
April 1979: According the the DA, George Ogelsby, fellow inmate to Williams was approached with an escape plan complete with drawings. Williams also planned to kill a person on the bus who would testify against him with the assistance of two people on the outside. Williams talked about disarming a guard during the transfer from jail to court. The plan was later modified to blow up the bus to give him more time before authorities determined who had escaped. Williams also admitted to Ogelsby that he robbed some people and shot a man, a woman and a child.
June 12, 1979:According to the DA, the first target date for the escape between Ogelsby and Williams. According to court documents and notes written between Ogelsby and Williams, the plan was aborted because Williams had no way of arranging to get Ogelsby to court at the same time.
August 1979: Raymond Washington, the original founder of the Eastside Crips was murdered as he approached a car of people he knew. As he approached the car, the passenger shot him once killing him right there. No one was ever arrested for his murder and there are two theories why he was murdered. 1) During the 1970s when the Crips were growing, Washington was imprisoned and upon his release, he vowed that he would bring these warring gangs together under one umbrella. Because of his efforts towards peace, we was murdered. 2) He was being blamed for killings that newer Crip members had committed. Ten years later, Washington had little to no control over the gangs but because he was the founder, he was being blamed for their actions. In the early 1970s he was well respected as a strong fighter, but by the end of the 1970s as many new Crip factions started to splinter off, growing resentment was building against Washington. Members of the newer Crips sets shot and killed him, because he resisted the formation of new sets, still wanting to maintain Eastside Crips as one. The film Gangsta King tells the story of the founding of the Crips.
January 21, 1980: Williams requests a change in attorneys. We wanted to replace Gerry Lenoir with attorney Joe Ingber.
March 13, 1980: Williams hires attorney Joe Ingber and his associate Steven Ehrlich.
March 13, 1981: Williams is found guilty on all all counts including 4 murders.
April 14, 1981: Tony "Bam" Sims testifies in court during his trial and claims that Tookie was the shooter of Albert Owens.
April 15, 1981: Williams is sentenced to death for the 4 murders of Albert Owens, 26, Tsai-Shen Yang, 63, her husband Yen-Yi Yang, 63, and their daughter Ye-Chen Lin, 43. During the trial, the prosecutor, Robert Martin, found reasons to dismiss the only three black members of the jury pool and constructed a closing argument describing Williams, shackled in the defendant's box, as a "Bengal tiger in captivity in a zoo" and said the jury needed to imagine him in his natural "habitat" which was like "going into the back country, into the hinterlands". In two subsequent cases, Martin was rebuked by the California appeals courts for using race as a criterion in jury selection and had two murder convictions overturned on those grounds.
May 20, 1981: Sims was sentenced to life in prison without the possibility of parole, plus one year for his role in the murder of Albert Owens. In 1982, Sims would have his sentenced reduced by the Second Appellate District court to life with parole, since it was determined that there was no evidence that Sims aided and abetted the robbery of Owens with the intent to murder Owens.

June 30, 1981: Two weeks after being sentenced to death, Williams gets involved in a fight with another inmate. Williams was observed kneeling over the other inmate and striking him in the head with his closed fists. Williams was then ordered to cease fighting and he ignored the order. Only after repeated orders did Williams stop.

January 26, 1982: At San Quentin prison, Williams was ordered to lineup for his return to his cell. Williams refused the order and became hostile. The guard then explained the line-up procedure to Williams. Williams responded by saying "you'll get yours boy, I can do anything now because I know what the gunmen will do, one of these days I'll trick you boy."
January 28, 1982: Williams had two separate instances where he threw chemical substances at guards. In one of these instances, Williams threw a chemical substance in the eyes and on the face of a guard. As a result of that assault, the guard suffered from chemical burns to these areas and had to be taken to the hospital where he received emergency care.
January 29, 1982: Williams attacked another guard by throwing a chemical substance on him.
February 16, 1984: A guard saw Williams bending over another inmate and striking him with his closed fists. In an effort to stop the attack, the guard blew his whistle and drew his weapon. Williams, however, continued to fight. Only after a guard fired a warning shot did Williams stop fighting.
June 8, 1984: Williams was observed participating in sexual activity with a female visitor. When the guard advised the female of the prison policies, Williams became verbally hostile and stated, "you are looking around too much and that's not your job. I have dusted many officers on the street, one more would not make any difference."
October 25, 1984: Rollin 60s Crip member, Tiequon "Lil Fee" Cox, 18, is arrested for the 4 murders of Ebora Alexander, 58, her daughter and two grandsons in a South Los Angeles home on August 31, 1984. The victims were all relatives of former pro football player Kermit Alexander.
April 30, 1986: Tiequon Aundray "Lil Fee" Cox (b. 1965 – ), a Rollin' 60s Crips member, is sentenced to death for his role in the August 31, 1984 killings of 4 family members.
July 4, 1986: Williams stepped between a guard and another inmate and began to assault the inmate. The guard ordered Williams to stop but Williams continued with the assault. Eventually, after gun officers responded, Williams stopped the attack.

April 11, 1988: On automatic appeal, [People v. Williams (1988), Habeas Corpus 44 C3d 1127] is filed on Williams' behalf. The death sentence was affirmed and his first habeas petition was denied.
October 10, 1988: Williams is stabbed by fellow death row inmate Tiequon "Lil Fee" Aundray Cox, 23, when he attempts to take the dominant position on the Crip yard at San Quentin.
October 19, 1988: After conflict with Cox, Williams is transferred to solitary confinement or administrative segregation in San Quentin Prison where he spends the next 6 years. According to Williams, it was during this period where his first steps towards change took place.
November 16, 1988: Application for stay of execution is GRANTED. Execution of the judgment of death entered against Stanley Williams by the Superior Court of Los Angeles, and affirmed by this court on April 11, 1988 (45 Cal.3d 1127), is hereby stayed pending final determination of the petition for certiorari that has been filed in the United States Supreme Court.
January 18, 1989: The California Supreme Court denies Williams' second state habeas corpus petition (Case No. S008526)
July 6, 1993: Williams is disciplined at San Quentin Prison for his involvement in a fight. This is that last time Williams was disciplined for his behavior by all official accounts.
1993: Barbara Becnel, a journalist at the time, begins communications with Williams. She would visit him at San Quentin and later assist him in all his publications. Some say that Becnel is the author behind the books by Williams, but she has insisted that the books are all Williams' idea.
Williams agrees to do a video tape interview in support of the 1992 Los Angeles Watts gang truce
April 11, 1994: The People v. Williams (1994) 7 C4th 572
habeas corpus petition filed on behalf of Stanley Tookie Williams, where they ordered a second evidentiary hearing and reappointed Judge Paul Egly. They ultimately denied the petition and rejected the "jail house informant" issues raised by the petitioner. They based their rejection on the testimony of Alfred "Blackie" Coward, Samuel Coleman, and both James and Esther Garrett who all testified that Stanley "Tookie" Williams admitted to the shootings and killings. A 5th person, jailhouse informant, George Oglesby, also known as "Gunner" and a convicted murdered, was referenced their opinion.
The petition shows that Oglesby was often used by Lieutenant Fitzgerald, a member of the Los Angeles Sheriff's Office as a "snitch" going back to 1977, and that some of his previous statements were fabricated according to his own audio conversations. Williams planned to call Oglesby as a witness but he died in prison one day before the hearing was scheduled to begin.
April 9, 1997: The domain name, www.tookie.com, is purchased on Williams' behalf.
April 13, 1997: Williams post His Apology on his web site denouncing many of his past actions.
August 1997: PowerKids Press publishes a series of eight children's books written by Williams. In these books, he encourages readers to learn from his mistakes and his experiences in gang life. Some of the titles of this series include, Gangs and Violence , Gangs and Weapons , and Gangs and Abuse of Power .
1998: Williams' books led to the Internet Project for Street Peace, an after school violence prevention program.
April 14, 1998:Barbara Cottman Becnel, Executive Director, Institute for the Prevention of Youth Violence, was interviewed on the Larry Elder show on KABC Talk Radio, AM 790 (in Los Angeles). Ms. Becnel has been an advocate for Williams and the co-author on many of his books.
July 1, 1998: Around this time, Williams' website, www.tookie.com, is gaining much popularity. On it, you can order Tookie Speaks, gang books for children, read his Apology, and email Williams, that are forwarded to Barbara Becnal.
1999: Winnie Madikizela-Mandela, former African National Congress Women's League president, and ex-wife of Nelson Mandela, visited Williams at San Quentin because she was inspired by the Internet project.
July 7, 2000: Williams receives letter from the Department of Corrections, San Quentin Prison, "in response to his letter requesting not to be identified as a member of the Crips street gang, which was ordered removed from file signed by J.S. Woodford, Warden
November 18, 2000: Stanley "Tookie" Williams's international work for at-risk kids has been nominated for the prestigious Nobel Peace Prize for the year 2001. The nomination was made to the Nobel Peace Prize Committee in Oslo, Norway, by a member of the Swiss Parliament, Mario Fehr. Discussing Williams' radical work publishing books for youth which are co-authored by Barbara Becnel, Fehr said, "I think he has done extraordinary work. For these young kids in street gangs, I think it is one of the only opportunities to get close to them…get them out of the street gangs."
Wes McBride writes letter to the Nobel Committee in opposition to Williams' nomination for the Peace prize. McBride is the head of the California Gangs Investigators Association and is a well respected gang cop with over 30 years experience with gangs in Los Angeles
November 20, 2000: Nobel Gangsta? Crips Co-Founder Nominated for the Nobel Peace Prize , ABCNews.com
December 6, 2000: Evelyn Nieves publishes article on the Nobel Peace prize nomination in the The New York Times.
February 1, 2001:Life in Prison is published by Stanley "Tookie" Williams with Barbara Becnal which reflects on his years in San Quentin. It describes prison life and Williams' reaction to his incarceration. The book is published by Seastar Books / Chronicle Books.
February 13, 2001: Williams is nominated for nobel Peace Prize. He lost to United Nations head, Kofi Annan. There were 126 other nominees including The Red Cross, China's banned Falun Gong spiritual group, soccer's governing body FIFA, and the European Court of Human Rights.
March 13, 2001: The Final Call published article by Williams entitled Redemption: A Perspective by Stanley "Tookie" Williams
November 1, 2001: Stanley Williams v. Jeanne Woodard, Warden, United Stated Court of Appeals for the 9th Circuit, Argued November 8, 2001 in Portland, Oregon, filed on September 10, 2002 and amended on September 9, 2004.
February 2002: Williams is nominated for Nobel Peace Prize, He lost to President Jimmy Carter. There were 117 individuals and 39 groups nominated for the Peace Prize in 2002. Other nominees included Afghan President Hamid Karzai, US President George W. Bush and British Prime Minister Tony Blair.
September 10, 2002: The 9th U.S. Circuit Court of Appeals posited its decision denying Williams' claims, but stated that Tookie's prison writings, in which he renounces his former life as a gangster, could be grounds for the California governor to grant him clemency (Case no. 99-99018 and 00-99001). Judges suggest clemency by governor.
November 5, 2002:
Stanley Williams v. Jeanne Woodard, Warden, Motion to Leave to file Brief of Amici Curiae file by attorney Alan Schlosser on behalf of Stanley Williams requesting a rehearing
Stanley Williams v. Jeanne Woodard, Warden, Brief of Amici Curiae filed by attorney Alan Schlosser on behalf of Stanley Williams pointing out discriminatory practices during jury selection process in 1981
November 7, 2002: ACLU and Civil Rights Groups Urge Court to Consider Racial Bias in Death Penalty Case , ACLU Press Release
July 30, 2003: BBC News
August 10, 2003: KIMBERLEY SEVCIK publishes article on how Williams called Alameda County Juvenile Hall in San Leandro from death row to speak with proven risk youth, 15 through 18 year old.
April 4, 2004:A gang warlord in search of 'Redemption', Associated Press
April 8, 2004: The domain name, www.savetookie.com, is purchased by Bill Ardis on Williams behalf. The site encourages William's supporters to send letters, faxes, and emails to Govenor Arnold Schwarzenegger in an effort to get him to grant clemency to Williams.
April 11, 2004: The FOX movie Redemption starring Jamie Foxx aires on F/X amid controversy.
August 17, 2004: The FOX movie Redemption starring Jamie Foxx is released on DVD
February 2, 2005: The Ninth Circuit Court rejects Williams' last appeal but they took the unprecedented step of urging the governor to grant clemency. A majority of the U.S. 9th Circuit Court of Appeals voted 15-to-9 to declined an 11-judge en banc group to reconsider an earlier ruling from a 9th Circuit three-judge panel. The decision produced a relatively rare dissent but the minority issued a blistering dissent, condemning "blatant, race-based jury selection" in Williams' original trial because all the Black jurors were removed from the case. The prosecutor, Robert Martin tried the case in Torrance, a predominantly white, conservative area by an all-white jury ( update: Jury included 10 whites, 1 Hispanic, and 1 Filipino. According to Juror #2, she stated in a recent interview that she thought the jury in 1981 was all white.). Ninth Circuit Judge Johnnie Rawlinson, an African-American appointed by President Clinton, wrote the dissent. She pointed out that the L.A. County prosecutor in the case, Robert Martin, was "publicly castigated by the Supreme Court of California for his pattern of racially motivated peremptory jury challenges."
The 9th Circuit order means that Williams could be executed as early as this summer, said Dane Gillette, California's senior assistant attorney general who oversees death penalty cases. The last hurdle would be an appeal to the U.S. Supreme Court, he said.
Court Clears Execution for Crips Founder , San Jose Mercury News, Feb. 02, 2005
March, 2005: Williams published his autobiography Blue Rage, Black Redemption with Damamli Publications.
Jun 28, 2005: Mininster Louis Farrakhan visits with Stanley 'Tookie' Williams in San Quentin Prison in California.
July 6, 2005: Stanley Williams v. Jill Brown, is filed in the Supreme Court of the United States of America by the ACLU. In it they bring up the exclusionary race-based jury selection process by the prosecutor citing several cases where it had been determined that "in any trial, racial discrimination in qualifying jurors offends the dignity and persons and the integrity of the courts." Power v. Ohio, 499 U.S. 400, 402 (1991)
August 3, 2005: Williams was given a President's Call to Service Award for his good deeds and received a letter from President George W. Bush congratulating him for showing "the outstanding character of America."
August 6, 2005: A spokesman for the President's Council on Service and Civic Participation said that neither the council nor Bush had any way of knowing that the person they were honoring was a condemned multiple murderer. They are taking a second look at the process.
October 11, 2005: The U.S. Supreme Court declared it would not hear the appeal of Stanley Tookie Williams. That clears the way for the state of California to execute Williams. The office of California Attorney General Bill Lockyer, a Democrat, announced that it would seek a December 13 execution date for Williams.
Stanley "Tookie" Williams Faces Execution This Year If Clemency Not Granted
October 17, 2005: Najee Ali stated that, "We intend to turn the spotlight on Gov. Arnold Schwarzenegger and his power to spare a condemned murderer's life by granting clemency, a power last exercised in California by Gov. Ronald Reagan in 1967".
October 18, 2005: A press conference to rally behind Stanley Tookie Williams took place at Leimert Park on 3415 W 43rd Place Los Angeles, Ca 90008, that was sponsored by: The National Action Network, Project Islamic HOPE, The NAACP, The "US" Organization, Rainbow Push Coalition, Tom Hayden, Dr. Earl Ofari Hutchinson, Najee Ali, and Venice 2000. On the website, tookie.com, they publish a "Tookie Fact Sheet" that brings up some serious issues surrounding his trial and the witnesses that testified against him.
October 23, 2005: Tookie posts his Protocol for Peace on his web site.
October 23, 2005:Earl Ofari Hutchinson writes for Tookie's clemency.
October 24, 2005: Lora Owens, Albert Owen's stepmother, said Williams does not deserve clemency. "I didn't convict the man and I didn't put a death sentence on him, but I want justice for Albert to be done," she said in a recent telephone interview. "I will not let it go."
October 25, 2005: Execution Closer for 'a Model of Humanity'
November 7, 2005: The Guardian publishes article that California Governor Arnold Schwarzenegger and Stanley Tookie Williams crossed paths during their bodybuilding days at Venice Beach, California.
November 8, 2005: Petition for Executive Clemency filed on William's behalf and submitted to Governor Arnold Schwarzenegger.
November 9, 2005: Discovery Motion filed at the California Supreme Court on behalf of Stanley Williams by attorney, Verna Welfald. In it, they request to have access to the evidence that convicted Williams, specifically firearms and ballistics. Also they provide evidence that Deputy Sheriff Gilbert Gwaltney falsely testified about witness James Garrett, and they revealed that another witness, Alfred Coward (convicted murderer) was not a citizen of the US and may have been coerced into making false statements that convicted Williams.
November 11, 2005: LA Times article on the Discovery Motion filed at the California Supreme Court on behalf of Stanley Williams.
November 11, 2005: Daniel Sokatch writes about Jewish law, the Talmud, and how Tookie Williams' life should be spared, and conversely Larry Greenfield argues that according to Jewish law, Tookie should be executed.
November 15, 2005: Alex Alonso publishes article about the propaganda assault against Stanley Williams by those concerned about efforts to derail his execution.
November 15, 2005: False story published that claimed the son of Stanley Tookie Williams was wanted by Fontana police in the abduction and sexual assault of a 13-year-old girl Lafayette Jones, 36, is wanted for sexual assault, but he is not Williams' son.
November 16, 2005: Statements Issued by San Quentin's Vernell Crittenden Regarding Stanley 'Tookie' Williams Are Contradicted by San Quentin's Own Official Documents
November 16, 2005: John & Ken from 640 KFI radio interviews Minister Tony Muhammad from the Nation of Islam about clemency for Stanley Tookie Williams. John & Ken dominated an interview where Minister Muhammad didn't get to make his points clearly.
5 minutes 40 secs.
November 16, 2005: The Associated Press publishes article on how San Quentin Prison officials posted on their web site how Stanley Tookie Williams was still calling shots from death row in a press release that stated, "By 1994, having firmly entrenched himself as the leader of the Crips at San Quentin, he wielded his power as his lieutenants and other minions were dispatched to carry out his objectives." A former warden official has denied this claim and according to most accounts, and even a current warden, he is not a shot caller. They have since removed the press release from their website.
November 17, 2005:Alex Alonso separates the facts from fiction, focusing on the evidence against Stanley Tookie Williams for multiple murders.
November 17, 2005: Los Angeles County District Attorney's Response to Stanley Williams' Petition for Executive Clemency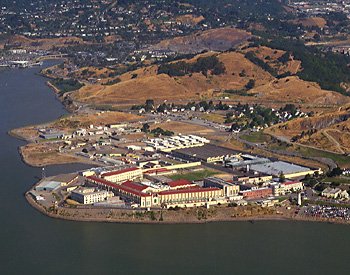 San Quentin Prison in San Quentin, California where Stanley Williams has been for the last 24 years

November 19, 2005: Snoop Dogg attended a rally in support of Williams outside San Quentin prison in an effort to influence clemency. About 1,000 people, mostly there in support of Williams gathered at the front of San Quentin prison. Other speakers included Barbara Becnel & Minister Tony Muhammad from the Nation of Islam [view photos] and watch videos from event.
November 21, 2005: Reply petition to the DA's report that was filed on November 17, 2005 for Executive Clemency, filed on behalf of Stanley Tookie Williams by his lawyers.
November 22, 2005: John Ziegler from KFI 640 radio in Los Angeles interviews NFL Hall of Fame football player on the Tookie situation. Interesting interview where Ziegler tries to bait Brown into an argument on the topic, but Brown just calmly makes his points very effectively.
(19 minutes 02 secs)
November 21, 2005: Council of Europe Goodwill Ambassador and longtime human rights advocate Bianca Jagger, and Reverend Jesse Jackson will be in the Bay Area to visit San Quentin death row prisoner Stanley Tookie Williams. Ms. Jagger and Reverend Jackson will hold a press conference who both oppose the death penalty, will be urging a re-examination of the evidence used at Williams's trial to convict him and will speak out in favor of clemency for Williams.
November 25, 2005: Gov. Arnold Schwarzenegger will have a private clemency hearing for Stanley Tookie Williams on December 8, 2005. Many opposed to clemency for Williams are disappointed, but the Gov. will meet with Williams' lawyers.
November 29, 2005:LA Times article that discusses how Barbara Becnel has spearheaded a campaign to commute Williams' sentence to life in prison without parole.
Jimel Barnes, one of the Original Crips from Avalon Gardens in Los Angeles is interviewed by John & Ken from 640 KFI in Los Angeles about Tookie. This is a "must listen" interview, because Jimel makes some comical claims, false statements, and calls for the execution of Tookie.
(10 minutes 30 secs)
November 30, 2005: The "Motion for Post-Judgment Discovery Under Penal Code Section 1054.9, In re Steele (2004) 32 Cal. 4th 682 [10 Cal.Rptr.3d 536, 85 P.3d 444], and Brady v. Maryland (1963) 373 U.S. 83 [83 S.Ct. 1194, 10 L.Ed.2d 215]," filed on November 10, 2005, is denied.
December 1, 2005: John Ziegler from KFI 640 radio in Los Angeles interviews Rita Cosby from MSNBC about her softball interview of Stanley Tookie Williams. She justified her interview by dedicating another show on the topic from those that support the execution of Stanley Tookie Williams.
(19 minutes 24 secs)
December 2, 2005: Robert Martin, the original prosecutor in the case is interviewed by Larry Elder on 790 KABC and he asks him about the "bengal tiger" comment that was made about Stanley Williams.
(10 minutes 3 secs)
Earl Ofari Hutchinson wrote a piece urging clemency for Stanley Tookie Williams on October 23, 2005 but has he taken a step back from that earlier position in "Tookie Must Die"?
December 3, 2005: Minister Tony Muhammad speaks at rally urging clemency for Tookie at Leimert Park in Los Angeles.
(23 minutes 29 secs)
December 7, 2005: Mike Pesca of National Public Radio (NPR) interviews Malcolm Klein, Alex Alonso and Wes McBride about Tookie Williams and a better understanding into the history of the Crips in Los Angeles. They clear up some myths and distortions circulating among the media regarding the Crips.
(4 minutes 48 secs)
December 8, 2005: Gov. Schwarzenegger conducted a clemency hearing regarding Stanley Tookie Williams and let the prosecutors and the defense lawyers present their case for 30 minutes each.
Listen to BBC report on Tookie, Crips in Los Angeles, and the history of Crips in Los Angeles
(27 minutes 24 secs)
December 9, 2005: Alex Alonso speaks with Michele Norris, host of All Things Considered about the history of the Crips and the role Stanley Tookie Williams played
(4 minutes 08 secs)
December 10, 2005: Declaration of Gordon Bradbury Von Ellerman, who was the cellmate of George Oglesby, who turned out to be a well documented jailhouse informant that testified that Stanley Williams admitted to the crimes. Oglesby was given confidential documents regarding Williams' case and testified that Williams admitted to the murders. Von Ellerman confirms that the LA County Sheriff's Department gave me documents that he read also.
December 12, 2005: Gov. Schwarzenegger denies clemency for Williams, at about 1:00pm less than 12-hours before the scheduled execution. The language in the Governor's written statement suggests that he never considered clemency for Williams, but spent time writing a statement of why Williams was not worthy of clemency.
Application for stay of execution of sentence of death presented to Justice O'Connor and by her referred to the Court denied. Petition for writ of habeas corpus denied – No. 05-8034 (05A536).
December 13, 2005: Shortly after midnight, San Quentin officials took Stanley Williams to the death chamber, inserted 2 IVs and and prepared to administer the "deadly cocktail" as San Quentin spokesman Vernell Crittenden described in an earlier interview. There was some delay in the process as Williams continued to look over towards the witnesses by lifting his head and turning it slightly to get a view of those seated. His supporters whispered goodbyes to him as he lay in the dental chair strapped. He was pronounced dead at 12:35 am on December 13, 2005.
Posted by
alexalonso
on Oct 26 2005. Filed under
Features
. You can follow any responses to this entry through the
RSS 2.0
. You can skip to the end and leave a response. Pinging is currently not allowed.