U.S. puts new bounty on Mexican drug lord Caro Quintero
Catherine E. Shoichet (CNN) | November 6, 2013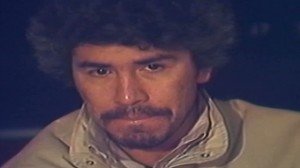 Months after a surprise ruling from a Mexican judge made him a free man, U.S. authorities have placed a new bounty for the capture of accused Mexican drug lord Rafael Caro Quintero.
The U.S. State Department says it will pay up to $5 million for information leading to Caro Quintero's arrest or conviction.
Caro Quintero, 61, once leader of Mexico's now-defunct Guadalajara Cartel, is accused in the 1985 kidnapping and killing of DEA agent Enrique "Kiki" Camarena and his pilot, Alfredo Zavala Avelar.
He'd served 28 years of a 40-year sentence for the killings when a judge in Mexico's Jalisco state overturned his conviction in August.
"Caro Quintero was the organizer and mastermind of this atrocious act, and his unexpected release from a Mexican prison was shocking and disturbing to law enforcement professionals on both sides of the border," DEA Administrator Michele Leonhart said in a statement Tuesday. She said the U.S. government "will utilize every tool available, including the State Department Narcotics Rewards Program, to bring Caro Quintero to justice."
Read more at: http://www.cnn.com/2013/11/05/world/americas/mexico-us-reward-caro-quintero/