Jurors find in favor of LAPD officer in Woodland Hills man's fatal shooting
Daily News Wire Services
Posted: 11/29/2010 12:53:06 PM PST
Updated: 11/29/2010 01:07:01 PM PST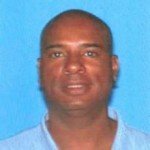 A jury today found in favor of a Los Angeles police officer in a wrongful death lawsuit brought by a woman who alleged that he and other officers used excessive force in the shooting death of her husband in the Crenshaw area.
The Los Angeles Superior Court panel deliberated about two hours before finding in favor of Officer Jose Campos, who was sued in July 2008 by Laura Michelle Cox of Woodland Hills.
The 9-3 verdict came after two alternates replaced a pair of jurors on the panel, including a young woman who was excused just this morning. The original panelists began deliberating Nov. 18 and had told Judge William MacLaughlin at one point that they were having trouble mustering the nine- member consensus needed for a verdict.
The widow's lawyers argued that although her 38-year-old husband pointed an object at officers that they thought was a weapon, he did not pose a threat and that Campos had no reason to fire 13 shots. The object turned out to be a cell phone battery charger. Maurice Cox was hit by a total of 10 shots from several officers who fired a total of nearly 50 rounds, according to trial testimony.
The fatal wound came from one of four other LAPD officers who were no longer defendants in the case by the time it went to the jury. The plaintiffs' lawyers had dropped all allegations against the others.
A video was being made at the time of the shooting by Alex Alonso of streetgangs.com, who captured the gunfire. Part of the shooting also was recorded by a service station security camera.
"I'm totally relieved," Campos, a 10-year LAPD veteran, said after the verdict. "We're out there to protect the public and to do the right thing."
Read entire article: http://www.dailynews.com/news/ci_16733636
Posted by
StreetGangs.Com Staff
on Nov 30 2010. Filed under
Features
. You can follow any responses to this entry through the
RSS 2.0
. You can skip to the end and leave a response. Pinging is currently not allowed.