Back to Online Store
Print Order Form for Mail-in payment
F.E.D.S. DVD Movie
May 2004 Released (
for FEDS Magazines
)
The producers of Def Comedy Jam and the Tony Award-winning Def Poetry Jam Russell Simmons / Stan Latham, in association with F.E.D.S. magazine, now take millions of hip-hop fans to the birthplace of the multi-billion dollar rap industry... The Streets. Bringing to life the stories chronicled in each issue of the unofficial street scriptures, Def Filmmaker Kwame Amouku explores neighborhoods, gang strongholds, secret hideaways in the cut, that most viewer never seen.
Hear the voices of original South Central and Compton Bloods and Crips with OGs T. Rodgers and Michael Concepcion while they talk about the real deal of LA street life. Hear the 411 from street gang historian and founder of www.streetgangs.com Alex Alonso. He kicks the facts on LA gang past and present and how LA gangs have proliferated worldwide. The F.E.D.S. features includes, the underground breeding, training, fighting and execution dens of the street's and hip-hop's official mascot, the pit bull.
Visit the homes and hustle spots of some of the only Harlem hustlers to ever get out of the game and live to tell about it. Told directly from the mouth of the legendary hustler and former NBA basketball player, PeeWee Kirkland the creator of the crossover move. He gives you the inside on the early days of Harlem street hustlin'.
They take you to the site of the attempted murder of F.E.D.S. founder Antoine Clark and the story of the magazine's meager beginnings to one of the most popular street publication ever produced. A sneak preview of the home of legendary and present day bosses of the most notorious Jamaican Shottas, live and direct from Tivoli Gardens, Jamaica; The censors are off, the cameras are rolling and the streets are talking!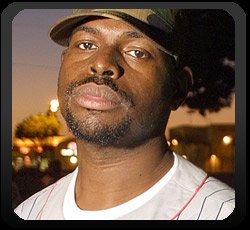 Songs include: Being Lonely (Field Mob), Fly (213), Off the Wall (Skillz), Get By (Talib Kewli), Do Sumpthin? (Comp), B-More Anthem (Comp), Pushaman (Joe Budden), Safe (Scarface), In Cold Blood (Scarface), Uh Huh (Method Man), Hood Money (CNN)
F.E.D.S.
Starring: T. Rodgers, Michael Concepcion, Pee Wee Kirkland, Antoine Clark & Alex Alonso
Narrated by: Kwame Amouku
Directed by: Kwame Amouku
Rated: NR
Run Time: 86 min.
Released: May 4, 2004, IMA
Format: DVD Region#1
Read the The F.E.D.S. DVD forum

Read article on Russell Simmons first film and director Kwame Amoaku
---
Home | Research | History | Blood Gangs | Crip Gangs | Life in a Gang | Gallery
People in LA | Memorial | Migration | Bibliography | Graffiti | Resume| In the News | Injunctions
Homicides | Maps | Gang Tapes | Homies | Check Email
---
Copyright © Streetgangs.com, All RIGHTS RESERVED. Disclaimer
All trademarks mentioned herein belong to their respective owners.
---