Public Visitation Scheduled Friday in Memory of Etta James
By Lora Neng
WWW.STREETGANGS.COM STAFF WRITER
January 27, 2012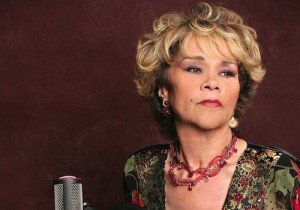 The passing of Etta James last week brought an outpouring of deference and condolences from people of all walks of art. The R&B singer's soulful, no holds barred vocals resonated with musicians from blues to pop, and her personal struggles through destructive relationships and drug addiction made her an icon of survival. She died at the age of 73 from leukemia complications in a Riverside hospital.
Etta James began singing as a child at St. Pal Baptist Church in South Los Angeles and made her big break with her band "The Peaches" when teaming up with Johnny Otis to record "Dance with Me Henry" in 1955. With her decades' long solo career, releasing such timeless songs as "I'd Rather Go Blind" and the inimitable "At Last," Ms. James' presence will not be forgotten.
The singer was honored with three Grammy awards and inducted into the Rock 'n Roll Hall of Fame in 1993. She was famously portrayed in the 2008 biopic Cadillac Records by Beyonce Knowles, who wrote of her inspiration, "When she effortlessly opened her mouth, you could hear her pain and triumph. Her deeply emotional way of delivering a song told her story with no filter. She was fearless, and had guts. She will be missed."
A public visitation will be held at the Inglewood Cemetery Mortuary's Manchester Chapel from 5 p.m. to 10 p.m. today, with a private funeral service on Saturday. Donations in her name can be made to the Rhythm & Blues Foundation for the preservation of R&B music.
Photo credit: PR Newswire
Posted by
Lora
on Jan 27 2012. Filed under
Entertainment
. You can follow any responses to this entry through the
RSS 2.0
. You can skip to the end and leave a response. Pinging is currently not allowed.