Younger of Gunz Against Guns Arrested for Possession
By Lora Neng
WWW.STREETGANGS.COM STAFF WRITER
January 30, 2012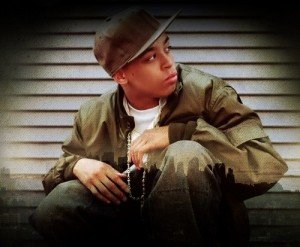 The Gunz father and son duo may be sending some inadvertently mixed messages about their attitude towards deadly weapons. The stage name of Gunz is no doubt meant to call up images of an aggressive survival instinct as a pun on the leading agent of violent death amongst rappers and people in their neighborhood, but Bronx MC Peter Gunz and his son Cory said that they are against this way of life by starting a campaign called "Gunz Against Guns." Part of their campaign strategy is to speak to school children about steering clear of the weapon, although now it seems Cory may be having trouble following his own advice.
Cory Gunz, born Peter Pankey Jr., was arrested on Saturday for carrying an unregistered Taurus .9mm handgun. His father, Peter Gunz, had gotten himself in the same situation in his young adulthood and now feels even more regretful about it. He told NY Daily News, "It's heartbreaking" seeing his son in handcuffs and sitting in jail. "Now I know how my father felt when I had the exact situation."
"He just got out of a cab and police ran up on him and they were in plainclothes," Peter Gunz relayed. "He didn't know they were cops – he thought he was getting robbed." Cory, for his part, said that he was struggling with stress but "I didn't have any intentions of harming anyone or committing a criminal activity. So many young people look up to me and I need to fight through this." Cory could face a mandatory minimum sentence of three-and-a-half years. At the age of 24, he is the father of two young girls.
Posted by
Lora
on Jan 30 2012. Filed under
Entertainment
. You can follow any responses to this entry through the
RSS 2.0
. You can skip to the end and leave a response. Pinging is currently not allowed.