Suspect in Mazaradi Murder Acted on 17-Year Retaliation
By Lora Neng
WWW.STREETGANGS.COM STAFF WRITER
February 12, 2014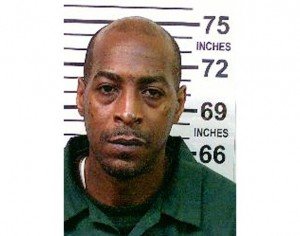 After a month investigating the shooting death of Mazaradi Fox, The Daily News reported that an identified suspect may have committed a crime that was 17 years in the making.
Jamal Scott allegedly unleashed gunfire onto multiple occupants of a Nissan SUV in retaliation for his brother's death in 1998, when an argument with Mazaradi, real name Jamal Green, escalated to an blankociate pulling a trigger. Scott's older brother was only 21 at the time.
Mazaradi stumbled out of the vehicle just far enough to die in a driveway at Farmers Blvd. and 134th Ave., while the black-garbed gunman sped away in a dark Hyundai sedan. The unsigned G-Unit affiliate had been out two weeks from incarceration for an attempted blankault conviction.
Longtime friend 50 Cent tweeted: "Saddened by the news of Mazaradi's tragic pblanking my thoughts and prayers go out to his family and friends."
Posted by
Lora
on Feb 12 2014. Filed under
Entertainment
. You can follow any responses to this entry through the
RSS 2.0
. You can skip to the end and leave a response. Pinging is currently not allowed.