Lil Wayne and Mack Maine Mourn Shooting Death of NOLA Friend
By Lora Neng
WWW.STREETGANGS.COM STAFF WRITER
February 19, 2014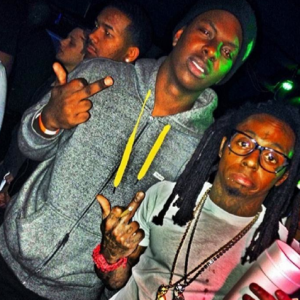 Lil Wayne and New Orleans rapper Mack Maine bid rest in peace to a friend shot by police this Sunday–a 31-year-old man killed by NOPD responding to a call of a convenience store shoplifting.
"Twenty cases on the ground. What could he had done to deserve that? Broad open daylight," said the father of Keith "Magic" Atkinson to WDSU. On MTV, an officer reported that a .45-caliber gun was found lying next to the now-deceased, while Lil Wayne, who was not at the scene, alleged that his friend had a drink mistaken for a gun.
By Monday, the Orleans Parish Coroner's Office revealed that Atkinson was shot four times in "an upright position." A half-dozen witnesses interviewed by NOLA Times-Picayune said the man was shot in the back without warning.
"Just saw my homey last night hadn't spoke to him in a minute…today the police killed him….crazy…#RIPMagic #Hollygrove17th," tweeted Mack Maine. "Told my homey put ya hands up he went to put his hands up and had a drink in his hands they thought it was a gun….sh– wild out here."
The officer who fired the weapon was re-assigned to desk duty as an investigation goes underway by the Public Integrity Bureau and Independent Police Monitor.
Posted by
Lora
on Feb 19 2014. Filed under
Entertainment
. You can follow any responses to this entry through the
RSS 2.0
. You can skip to the end and leave a response. Pinging is currently not allowed.