Dwele Launches "Drive the Future" Text-to-Give Campaign
By Lora Neng
WWW.STREETGANGS.COM STAFF WRITER
February 21, 2014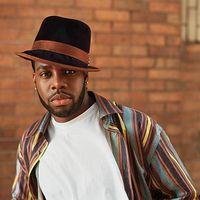 Another of the Motor City's celebrated citizens is giving back to Detroit: in the "Drive the Future" campaign, Dwele encourages fans of music and the arts to make education programs available by texting to a fundraiser that rewards its donors with his single by the same name. The project is part of the HEROES (Helping Everyone Reach Opportunities and Elevated Sustainability) initiative, launched in partnership with the Making It Happen Foundation.
"I always look for platforms to help introduce young people to music and technology in ways they can understand and use. I am very proud of the work the Making It Happen Foundation is doing, and am honored to partner with them," quoted AllHipHop of Dwele. "I love the song – it is basically saying, control your future, be a mover and a shaker. The saying goes – there are those who make things happen, and those who wonder what happened. So, we're telling young people – and everybody – be a driver, not a passenger, in your own future."
The Grammy-nominated performer is also participating in a documentary sponsored by T-Mobile following his work with students of the Music Technology Innovation (MTI) program at Detroit's Early College of Excellence High School.
Posted by
Lora
on Feb 21 2014. Filed under
Entertainment
. You can follow any responses to this entry through the
RSS 2.0
. You can skip to the end and leave a response. Pinging is currently not allowed.