Aspiring Rapper Maintains Innocence Til Execution in Texas
By Lora Neng
WWW.STREETGANGS.COM STAFF WRITER
March 21, 2014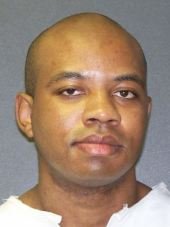 The inmates of death row can at least have a final word if not a choice in their end in Gawker's "Letters from Death Row" series, where Ray Jasper wrote in twice before his execution this Wednesday. The aspiring rapper was convicted of murdering a San Antonio studio owner in 1998.
Jasper and a few friends were in David Alejandro's studio for a two-hour recording session, after which they "slashed Alejandro's throat from ear to ear" then stabbed the injured man to steal away with $30,000 worth of equipment.
Two weeks before his execution, Jasper still maintained that he had not committed the lethal act but blamed an accomplice and cited racial discrimination for marring his trial in the State of Texas:
"Racial discrimination on trial juries has a long-standing history in Texas. It was really made known in the Thomas Miller-el case where Dallas had a guide for their prosecutors to strike all minorities from the jury panel. So it's about whether the Courts will consider the issue worth halting the execution."
Thomas Miller-El was granted a second trial. Ray Jasper was executed by lethal injection around 6:31 CDT, leaving behind a daughter.
Posted by
Lora
on Mar 21 2014. Filed under
Entertainment
. You can follow any responses to this entry through the
RSS 2.0
. You can skip to the end and leave a response. Pinging is currently not allowed.