Rapper K-Rahn shows that West Coast rap not always gangsta'
By Alex A. Alonso
Streetgangs.com Staff Writer
March 25, 2011 10:15 p.m.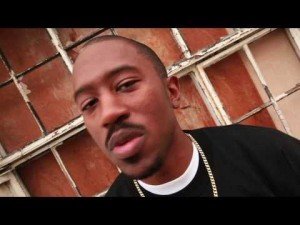 Most hip-hop artists from the streets gravitate towards that hard-core gangster approach that has made many rappers successful. From the late 1980s when Ice-T and NWA organically represented that genre, the world became fascinated with the raw energy and blatant opposition to the status quo that permeated throughout a song. By the early 1990s, the West coast dominated the hip-hop charts over the East, with the gangster rap message.
Many other artists during the 1990s were to follow with their street renditions of life in the ghetto, including DJ Quick, Snoop Dog, Ice Cube and Mack-10, but for the last several years, the genre has lost some of its appeal on the West Coast. The last break-out artist from California representing that gangster rap, was The Game when he debut with album, The Documentary in 2005. Current west coasts artist, such as Nipsey Hussle and Jay Rock has struggled to appeal to that larger audience in recent years.
Rapper K-Rahn comes out of the same type of communities in urban Los Angeles, but he tells a story from a different perspective and shows that you don't have to be "gangsta" to tell the story of the hood. His latest song, Why, from his soon to be released album, The Sphinx Album, is an uplifting inspirational message of self improvement in the face of adversity. Spirituality, education, and positivity best describes the elements that inspire K-Rahn's message. Chuck D stated that, "K-Rahn has that thought provoking music capable of sparking a positive change, not only in hip hop, but in the community as a whole."
Posted by
alexalonso
on Mar 25 2011. Filed under
Entertainment
. You can follow any responses to this entry through the
RSS 2.0
. You can skip to the end and leave a response. Pinging is currently not allowed.