"Friday" Director to Undertake "Straight Outta Compton" Biopic
By Lora Neng
WWW.STREETGANGS.COM STAFF WRITER
April 11, 2012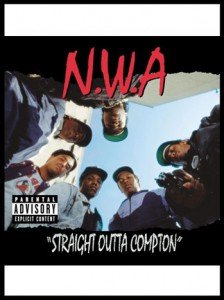 The wire is abuzz with the news that "Straight Outta Compton" will finally see itself made into a movie. The Hollywood Reporter writes that F. Gary Gray was chosen to direct the biopic on the Los Angeles seminal gangsta rap group N.W.A., beating out  "Boyz N The Hood" director John Singleton, George Tillman of "Notorious," and Elgin James for the job after lengthy consideration.
Gray had the advantage of previously working with Ice Cube (in their past film "Friday"),  an original member of the "Niggazs Wit Attitudes" that included drug dealer turned Ruthless Records label founder Eazy-E, platinum artist Dr. Dre, MC Ren and DJ Yella. The film will feature the group's pioneering of explicit political commentary through music, paving the way for rap despite their early releases being banned from the airwaves.
The movie takes its name from the group's 1998 breakout album, "Straight Outta Compton," and will be produced by Cube Vision and Eazy E's widow Tomica Wood in association with New Line. Andrea Berloff, screenwriter of "World Trade Center," will be taking on the script. The production schedule is still undetermined.
Posted by
Lora
on Apr 11 2012. Filed under
Entertainment
. You can follow any responses to this entry through the
RSS 2.0
. You can skip to the end and leave a response. Pinging is currently not allowed.