Kidd Kidd's Lyrics & Music Videos Being Used In Federal Court Against New Orleans Gang
By Cherise Johnson | Hiphopdx.com
April 20, 2016 | 7:00 AM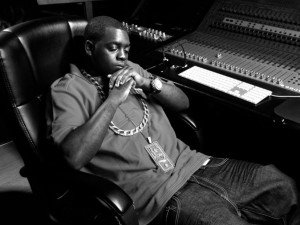 Kidd Kidd's lyrics and music videos are being used in federal court to help prosecute members of the New Orleans street gang 39ers in a trial slated for September, reports the New Orleans Advocate.
The gang has been accused of committing a dozen murders over a two-year time span in an effort to further push heroin into the streets of New Orleans.
A 45-page indictment reveals that there are about 10 defendants currently being prosecuted for murder and racketeering stemming from an investigation that began in 2009.
Federal prosecutors are using the G-Unit rapper's video to help identify members of the 39ers gang. One video in particular, "G.T.O." by fellow New Orleans rapper Qp, features Gregory "Rabbit" Stewart who has willfully admitted to some of the killings and is now a key witness in the government's case. At one point, Rabbit can be seen with a pistol on his waist and an arm over Kidd Kidd's shoulder.
Others appear in the video with 39ers signage on their t-shirts.
Read more here: http://hiphopdx.com/news/id.38429/title.kidd-kidds-lyrics-music-videos-being-used-in-federal-court-against-new-orleans-gang
Posted by
stef
on Apr 20 2016. Filed under
Entertainment
. You can follow any responses to this entry through the
RSS 2.0
. You can skip to the end and leave a response. Pinging is currently not allowed.