Warrant Issued for Dead Man Tim Dog
By Lora Neng
WWW.STREETGANGS.COM STAFF WRITER
May 22, 2013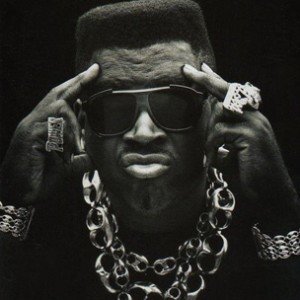 Do crimes follow a person beyond death? That might depend on who's chasing for justice. Timothy Blair, aka Tim Dog, was reported dead as of February 14, passed away from a diabetic seizure in Atlanta, Georgia; but months later, a warrant has been issued for his arrest.
Tim Dog was under investigation for grand larceny up until his reported time of death, owing women he had swindled into investing in a purported comeback album a sum upwards of $2 million. One of his most public accusers, Esther Pilgrim from Southhaven, Mississippi, raised her suspicions that Tim Dog is not actually dead. The woman who was slowly reclaiming her money in payments of $100 per month told WREG, "I believe he was so angry that he had to pay me back" that he was likely scamming more victims right now by faking his own death. "This is amusing to him."
"I need proof," said Prosecutor Steven Jubera. "I need a death certificate showing that's he's dead because as far as I'm concerned, he's alive." Tim Dog owes $19k in restitution to Pilgrim and more to the Desoto County courts. The news outlet reports that the rapper's colleague Ced Gee refused to speak at Tim Dog's funeral because the family did not produce a death certificate. There was no follow-up on whether the service took place afterwards.
Posted by
Lora
on May 22 2013. Filed under
Entertainment
. You can follow any responses to this entry through the
RSS 2.0
. You can skip to the end and leave a response. Pinging is currently not allowed.