Convicts Talk About Why Jay Z's 'Reasonable Doubt' Is Still Every Hustler's Favorite Album
By Seth Ferranti | Vice.com
June 25, 2016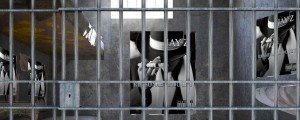 Jay Z's Reasonable Doubt turns 20 today and, in retrospect, its release in 1996 was exactly what East Coast hip-hop needed. Filled with vivid storytelling of street hustling, drug trafficking, and Brooklyn bravado in both its lyrics and skits, Hova's debut studio album brought kingpin tall tales to popular culture without sacrificing any authenticity in its portrait of the criminal underworld.
The theme of the record plays on movie scenes from Scarface and The Godfather, but also explores Jay Z's own forays in crime, which he officially left behind while recording the record. "I had been trying to hold on to two branches and I said, 'I'm going to put my all into the music, to make a legitimate life for myself,'" the icon told The Guardian in 2010. "I never turned back."
Read more here: http://www.vice.com/read/convicts-talk-about-why-jay-zs-reasonable-doubt-is-still-every-hustlers-favorite-album
Posted by
stef
on Jun 25 2016. Filed under
Entertainment
. You can follow any responses to this entry through the
RSS 2.0
. You can skip to the end and leave a response. Pinging is currently not allowed.