Frank Ocean's Confession of Bisexuality Embraced By Peers
By Lora Neng
WWW.STREETGANGS.COM STAFF WRITER
July 6, 2012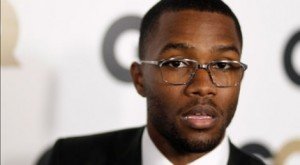 Frank Ocean's open letter about his attraction towards men and women broke ground for the awareness of non-normative genders and human sexuality. Hip-hop has come a long way in paving the road for tolerance of leanings outside heterosexuality. With Ocean's recall of his youthful romance with another boy in his late teens, this advancement for acceptance of diverse genders seems unstoppable.
Ocean's standout poetry perhaps bespeaks the great internal turmoil he had struggled with for years. He wrote on his Tumblr on Tuesday about how he had spent a summer with another boy at age 19, and they were nearly inseparable. "By the time I realized I was in love, it was malignant. It was hopeless. There was no escaping, no negotiating with the feeling. No choice. It was my first love, it changed my life." But the object of his affection could not openly return his feelings though he treated him with much kindness, the heartbreak of which spurred Ocean to channel that anguish into writing music.
Affiliated member of Odd Future, Tyler, the Creator, responded with these words of support: "My Big Brother Finally F*cking Did That. Proud Of That N*gga Cause I Know That Sh*t Is Difficult Or Whatever." Others have spoken out commending his bravery. Times may really be changing from the early reckless aggression of hip-hop.
Tags:
bisexuality
,
Frank Ocean
,
gender normative
Posted by
Lora
on Jul 6 2012. Filed under
Entertainment
. You can follow any responses to this entry through the
RSS 2.0
. You can skip to the end and leave a response. Pinging is currently not allowed.