Widow of Pimp C Speaks Against Rap-A-Lot Lawsuit
By Lora Neng
WWW.STREETGANGS.COM STAFF WRITER
July 11, 2011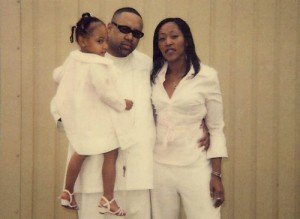 Nearly four years after the death of Pimp C., his widow is still battling Rap-A-Lot Records 2k's  haranguing for the deceased artist's unreleased materials. According to a lawsuit filed by the record company on June 16, Chinara Butler was made independent administrator and sole representative of her late husband Pimp C.'s estate with an amended agreement to deliver 10 masters to Rap-A-Lot Records.
The lawsuit was filed after Mrs. Butler sent a cease and desist letter demanding that they not use Pimp C's music or name in an upcoming project. She  has since told AllHipHop that her objection was to the label using the materials for "something new."
"I want to make sure everyone understands that with those songs and my whole issue is that, I don't feel like we should try to do something new with Chad's music, if he didn't do it." Furthermore, she did not see the sense in being sued for a project that she was not receiving any compensation for, alleging that the label in fact had not paid engineers and production people at Pimp C productions from a previous release.
"To me its not right and clearly I'm not feeling it. Just like the songs, I'm not feeling a lot of the singles," Butler added. "This is about him [Pimp C.] and all I can do is make him proud and make sure no one tarnishes his legacy, and what he built his whole life…I just think its sad."
Posted by
Lora
on Jul 11 2011. Filed under
Entertainment
. You can follow any responses to this entry through the
RSS 2.0
. You can skip to the end and leave a response. Pinging is currently not allowed.