Afrika Bambaataa Named Visiting Scholar to Cornell U
By Lora Neng
WWW.STREETGANGS.COM STAFF WRITER
July 13, 2012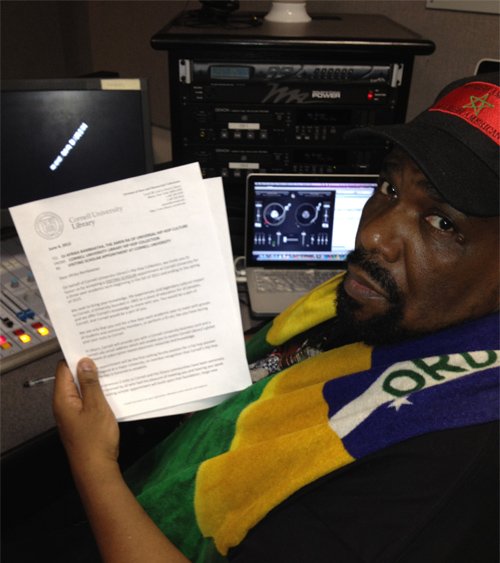 Hip-Hop is making rapid inroads into institutions, the latest of which is Cornell University's announcement that Afrika Bambaataa has been appointed a "visiting scholar" to their Ithaca, NY campus for the next three years.
The school touts that "this is the first faculty appointment for a hip hop pioneer and legend at a major university," enriching their Hip-Hop initiative, which already comprises a dedicated  collection boasting over 15,000 Hip-Hop-related items.
Afrika Bambaataa started his art in the neighboring burrough of the South Bronx and became known as the "Grandfather" of Hip-Hop culture as an originator of break-beat deejaying. His early involvement with gangs was transformed into a keen interest in his community after a trip to Africa, and his growing knowledge of the Zulu struggle for fairness inspired the moniker by which he is known today. He maintains  that Hip-Hop is a way to save lives in a volatile environment.
Photo credit: Joe Conzo
Posted by
Lora
on Jul 13 2012. Filed under
Entertainment
. You can follow any responses to this entry through the
RSS 2.0
. You can skip to the end and leave a response. Pinging is currently not allowed.