Lil Boosie Accused of Baton Rouge Rapper's Murder
By Lora Neng
WWW.STREETGANGS.COM STAFF WRITER
July 22, 2011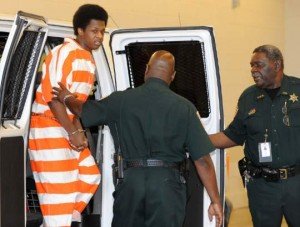 Baton Rouge rapper Torrence "Lil Boosie" Hatch's involvement in the murder of another local  rapper Chris "Nussie" Jackson was brought to court Wednesday during a hearing of Michael Louding. In Louding's videotaped statements, the 18-year-old claimed his accomplice "Ghost" had conveyed that Lil Boosie expressed that he wanted Jackson "stamped" out.
According to The Advocate, in May 2010 statements made to detectives after the killing, Hatch told Louding, "Ghost told me y'all hit that boy. I like that.'' Michael "Ghost'' Judson is now deceased.
The statements played in District Judge Don Johnson's courtroom were to address four other counts of first-degree murder, one count of second-degree murder and two counts of attempted first-degree murder charged against Louding.
While Hatch is not currently charged with the slaying of Jackson because he and Louding were not in direct contact with each other prior to the rapper's murder, prosecutors have alleged that Hatch hired Louding in the October 21, 2009, killing of Terry Boyd, for which both face possible penalties for first-degree murder.
Photo credit: Arthur D. Lauck / The Advocate
Posted by
Lora
on Jul 22 2011. Filed under
Entertainment
. You can follow any responses to this entry through the
RSS 2.0
. You can skip to the end and leave a response. Pinging is currently not allowed.