Lyrics Implicate Rapper in Double Homicide
By Lora Neng
WWW.STREETGANGS.COM STAFF WRITER
August 2, 2013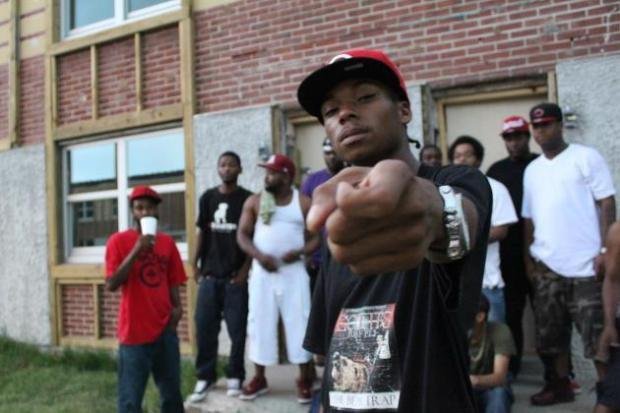 Some rappers may want to give more thought on whether they value street credit or freedom more as their peers are convicted for songs taken as confessions. Twenty-two-year-old Antwain Steward, aka Twain Gotti, was charged with two counts of murder because of these graphic lyrics, cited in a Newport Police affidavit for search warrant:
"Everybody saw when I [expletive] choked him. But nobody saw when I [expletive] smoked him, roped him, sharpened up the shank then I poked him…had me crackin up so I joked him, it is betweezy six feet ova, told ya [expletive] with my money I'll roast ya," went a video that has since been removed from YouTube.
Steward was charged with two counts of murder, malicious wounding and firearms charges in the deaths of Brian Dean, 20, and Christopher Horton, 16, for a fatal gunfire incident that occurred in May 2007. Witnesses saw Steward and Horton fighting shortly prior. Steward was 16 at the time of the homicides.
Posted by
Lora
on Aug 2 2013. Filed under
Entertainment
. You can follow any responses to this entry through the
RSS 2.0
. You can skip to the end and leave a response. Pinging is currently not allowed.