Rapper Bun B to teach Religious Studies
By Lora Neng
STREETGANGS.COM STAFF WRITER
August 4, 2010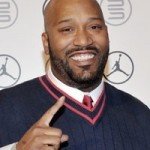 Bun B released his third solo album 'Trill O.G." yesterday. In addition to actively producing music, he is also set to teach Religious Studies in the prestigious Rice University in Spring 2011 as a distinguished guest lecturer.
In an interview with NPR, Bernard Freeman (a.k.a. "Bun B") says he had first been warmed up to the idea when guest lecturing in Fall '09 with Dr. Anthony Penn, who led the religious studies program at Rice and found that they had much in common. With continued goading through the Houston Enriches Rice Education (H.E.R.E.) Project, they thought he could bring something new to the class. He remarks, "People will be surprised at how many instances there are [of religious expression in hip hop]. Just the Five-Percent Nations presence in hip hop alone during the late '80s and early '90s — we could teach for days just on that. And other different things — we have Jewish rappers now."
Bun B feels he is doing his part to ease relations between hip hop culture and the Houston community, though he is not unaware of the unusual situation. In an earlier interview with XXL, he is recorded as saying, "I gotta set up a reading list and all this dumb sh*t, well not dumb sh*t, it's [real sh*t]." Knowing some students will want him to listen to their demo tapes, his policy will be to have a demo box set in the front of the classroom. At the end of the term, those with perfect attendance will be given priority.
"Trill O.G." is his first solo album since his UGK partner Chad "Pimp C" Butler passed away.
Tags:
Bun B
,
hip-hop and religion
Posted by
Lora
on Aug 4 2010. Filed under
Entertainment
. You can follow any responses to this entry through the
RSS 2.0
. You can skip to the end and leave a response. Pinging is currently not allowed.