A&E, Ice-T Sued for Stealing "The Peacemaker" Gang Documentary Idea
By Lora Neng
WWW.STREETGANGS.COM STAFF WRTIER
August 20, 2012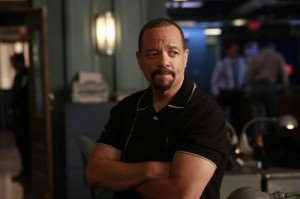 Ice-T and the A&E Network were named in a lawsuit by Roy Colbert for an alleged "breach of implied contract" when they aired "The Peacemaker" five-part docudrama. The series that documents efforts to make contact with and stop violence between warring gang members is an idea that Colbert claims he had brought "in confidence" to A&E's nonfiction and alternative programming director and to Ice-T's manager under the working title "Banging Peace" with a "fully and clearly understood" agreement that it would only be realized with Colbert's involvement on the production of the show.
The lawsuit filed in the County of Los Angeles, and reproduced on Deadline.com, identifies another defendant by a fictitious name of DOES 1-10 because the "plaintiff is unaware of the true names and capacities." Colbert continues that "the reasonable value of the Banging Peace idea is in an amount to be proven at trial, and is an amount not easily quantifiable due to the novelty of the Bang Peace Idea" but is to be no less than $25,000. These damages are to compensate for his having "lost the benefit of developing and manufacturing a docu-drama television series using the Banging Peace Idea that is a first-to-market in the industry."
Colbert declared that he had been documenting gangs from 2004.
Tags:
A&E
,
Banging Peace
,
conflict resolution
,
docudrama
,
gang documentary
,
Ice T
,
Roy Colbert
,
The Peacemaker
Posted by
Lora
on Aug 20 2012. Filed under
Entertainment
. You can follow any responses to this entry through the
RSS 2.0
. You can skip to the end and leave a response. Pinging is currently not allowed.