Diddy Defends Against Rumors of Cheating His Artists Of Their Money
WWW.STREETGANGS.COM STAFF | August 25, 2010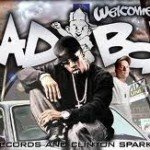 Rumors had it that Sean "Diddy" Combs, as CEO of Bad Boy Records, had been cheating the label's artists out of their money and thereby sabotaging their careers. Diddy, originally Puff Daddy, comes out against these accusations in an interview with this month's Vibe Magazine.
Diddy said, "There's an off perception that needs to be addressed about me that I have ever robbed somebody or mistreated somebody. Or tried to be ruthless or whatever in this game. Like, all this year I've heard people say, "Where's Carl Thomas, where's Black Rob, where's G.Dep? Where are these artists?" And for some reason they go ahead and equate that, cause those artists aren't with me, that I've done something wrong or malicious or conniving. It's something that I do have a problem with because they don't have no proof that I've ever done nothing like that."
The Bad Boy record label has had a fluctuating membership of supported artists over the years, but Diddy maintains that such vacillations are the nature of the business. "It's a misconception. Especially someone who's been brought up like me. I've been brought up to work hard for mine and never take from nobody. And to always try and help people. But people don't understand this game that were in. You have a short life expectancy. It's rare to a me, to be a Jay-Z, an LL, a Nas. That shit is a rarity. That's not even one percent of the rappers. If you look at any artists that were on Ruff Ryders, where they at? If you look at any artist that was on Def Jam at the time we started, where they at? If you look at any artist that was on Roc-A-Fella, Jive, where they at? It's not like anything was wrong with them. It's just that you have a four, five-year average in this game."
Still, it is the artists themselves that have publicly brought out complaints that keep the story from being dismissed as mere speculation.
Posted by
Lora
on Aug 25 2010. Filed under
Entertainment
. You can follow any responses to this entry through the
RSS 2.0
. You can skip to the end and leave a response. Pinging is currently not allowed.