2 Chainz' Entourage Waves Constitution At Arresting Cops
By Lora Neng
WWW.STREETGANGS.COM STAFF WRITER
August 30, 2013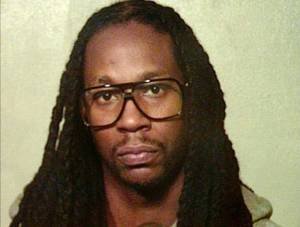 2 Chainz' special treatment by law enforcement seem to be finally getting to him and his entourage.
Just before midnight on August 21, the rapper's tour bus was pulled over for a missing taillight in Oklahoma City. On closer inspection, officers claimed they smelled marijuana and requested that the door be opened. When a member of the entourage refused, holding a copy of the U.S. Constitution to the window, the bus and its 11 passengers were towed to a training center until the officers were able to obtain a search warrant and arrested the men following their 9 hours of defiance.
"Don't ask me ask OKC police department what they found on the bus,,,,u won't get an answer because nuthn was found," tweeted 2 Chainz after his release on bail. "This sh*t will make u go crazy , our bus gets pulled 1 a week and they always say I smell weed I need to search ur bus. Sht gets tiring." NewsOK reports that authorities said they found drugs but had not determined who they belonged to and that no charges were filed.
Posted by
Lora
on Aug 30 2013. Filed under
Entertainment
. You can follow any responses to this entry through the
RSS 2.0
. You can skip to the end and leave a response. Pinging is currently not allowed.