Lupe Laughs at Kingpin's Ex Suing for Drug Money
By Lora Neng
WWW.STREETGANGS.COM STAFF WRITER
September 6, 2013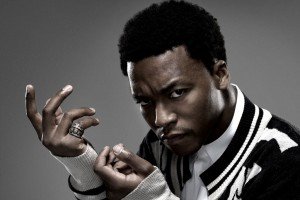 The logic of suing someone for a share of money allegedly gained through illegal means is shaky, but it can still move forward in the court of law. According to TMZ, Lupe Fiasco is being named in such a case where he faces collaborator Charles "Chilly" Patton's soon-to-be-divorcee's accusation that he hid money in various bank accounts that are rightfully a part of her alimony.
Patton was a business partner with Lupe, starting a couple of record labels together but currently sentenced to 44 years in prison after being found with six kilos of heroin. His soon-ex-wife Inita Patton cited $9 million in assets that are yet to be recovered, presumably from those drug dealing schemes.
A representative for Lupe said, "There are no secret accounts and no illicit instructions." On Twitter the Chicago rapper wrote, "So if y'all using drug money to buy my albums or concert tickets then I guess it would be drug money," and "hiding my own money from somebody else's wife??!!! ain't that a bitch! #FreeChilly"
Posted by
Lora
on Sep 6 2013. Filed under
Entertainment
. You can follow any responses to this entry through the
RSS 2.0
. You can skip to the end and leave a response. Pinging is currently not allowed.