Rapper Lyfe Jennings ends career after jail sentence
By Chris Masi
STREETGANGS.COM STAFF WRITER
September 17th, 2010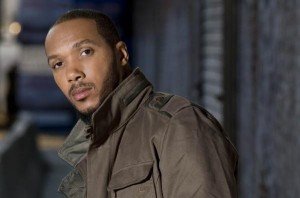 As far as his hip-hop career is concerned, Rapper Lyfe Jennings may have finally called it quits.
Jennings was sentenced to jail on Wednesday to three and a half years in prison for a fight he had with his ex-girlfriend back in 2008.
According to hiphopwired.com, the platinum selling rapper was giving his sentence by an Atlanta court for criminal tresspassing, possession of a firearm by a convicted felon, discharging a weapon near a street, and feeling or attempting to elude a police officer.
According to reports, Lyfe, real name Chester Jennings, was involved in an intense confrontation with his ex-girlfriend and the mother of his children, Joy Pound. He kicked down the door of a house and fired a gun in the street after fleeing the scene in his 2005 Corvette.
Jennings said goodbye to his fans via his Twitter account after his sentencing. He wrote: "This will be my last post. To everyone who gave me a chance I am forever in your debt. I have had a fabulous career because of you. All I can say I parting is that I have been honest with [y'all]]."
"I didn't sugarcoat a word didn't hold back a single [syllable] of my life from [y'all]. I've lived a hundred lives in these 6 yrs so I not only won't, I don't have the right to complain."
"I would like to think that I've changed lives by changing my own, tho[ugh] I can't be sure. But one thing I am sure of is God gives and takes away in measure. He is fair, just and forever. Amen from a man… Smile, it's contagious ?"
Lyfe Jennings has already spent 10 years in jail for arson.
Tags:
atlanta
,
Chester Jennings
,
Entertainment
,
jail
,
Joy Pound
,
Lyfe Jennings
,
rapper
,
sentence
,
twitter
Posted by
Chris
on Sep 24 2010. Filed under
Entertainment
. You can follow any responses to this entry through the
RSS 2.0
. You can skip to the end and leave a response. Pinging is currently not allowed.