Mike Will Made It Talks About Racism Double Standard, Working with a White Girl
By Lora Neng
WWW.STREETGANGS.COM STAFF WRITER
September 27, 2013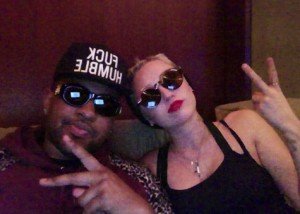 Does white privilege result in a backlash of its own kind of elite racism? After coming out as a major fan of Hip Hop with rap aspirations, Miley Cyrus has been almost universally panned by the media. Unperturbed, she attributes the negativity not to her being white, but by being seen with "girls from the club. They had thick a**es. They were twerking."
She relayed some words from her cross-genre collaborator Mike WIll Made It to Rolling Stone:
"He said, 'For me, my biggest achievement has been working with a white girl—but for a white girl to work and associate with black producers, you're being ratchet.' He's like, 'Why am I on the come-up if I work with you, but if you work with me, it's like you're trying to be hood?' It's a double-standard."
Cyrus said of her controversial performance at the MTV Video Music Awards, "If I had come out [at the VMAs] with all white-girl dancers, and done the fucking 'Cha Cha Slide'— same outfit, same everything — it wouldn't have been bad."
Posted by
Lora
on Sep 27 2013. Filed under
Entertainment
. You can follow any responses to this entry through the
RSS 2.0
. You can skip to the end and leave a response. Pinging is currently not allowed.