Ludacris' Disturbing Tha Peace Slugged For Trademark Infringement
By Lora Neng
WWW.STREETGANGS.COM STAFF WRITER
October 3, 2012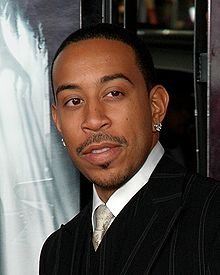 Most people may not have heard of Demitri Brown and Donna Evans-Brown, nor might they be familiar with their business in Dallas, Texas, but the couple insists that Ludacris' label Disturbing Tha Peace is too similar sounding to the phrase "Disturb the Peace" under which their commercial venture operates and have filed a lawsuit charging him to cease-and-desist use of the name.
According to the Dallas Observer, the business owners did not even know about Ludacris' theft of their name until their claim to "Disturb the Peace" was cancelled in 2004, to which the Browns concluded that the Atlanta rapper must have falsely claimed that they had abandoned their trademark.
Ludacris, born Christopher Bridges, filed his claim to Disturbing Tha Peace with the U.S. Patent and Trademark Office in 2002, two years after the Browns did theirs. A search for the Disturb the Peace brand page links to its categorization under Computer & Software Products & Electrical & Scientific Products, not to be confused with the music artist behind such songs as "Phat Rabbit" and "What's Your Fantasy."
Tags:
Dallas
,
Disturb The Peace
,
Disturbing Tha Peace
,
Ludacris
,
trademark infringement
Posted by
Lora
on Oct 3 2012. Filed under
Entertainment
. You can follow any responses to this entry through the
RSS 2.0
. You can skip to the end and leave a response. Pinging is currently not allowed.