Former Cop Book Names P Diddy, Suge Knight Behind Tupac, Smalls' Murders
By Lora Neng
WWW.STREETGANGS.COM STAFF WRITER
October 5, 2011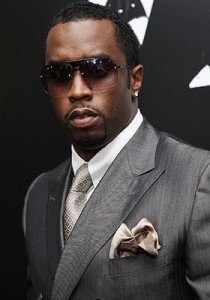 Former Los Angeles Police Department Detective Greg Kading said he was pulled off the investigation of Tupac's murder just as he was closing in on the perpetrators but not before he made copies of some implicating documents and recordings. The former detective now claims that all is being revealed in the self-published book Murder Rap.
According to an interview of Kading with LA Weekly, tapes of informant and Crips shotcaller Duane "Keffe D" Keith Davis claims he was offered $1 million by Bad Boy Entertainment's Sean Combs, aka P Diddy, to get rid of his rivals Tupac and Suge Knight at Death Row Records. Another tape was purported to reveal the confession of the mother of one of Knight's children, "Theresa Swann," saying that she was given money by Knight to have Wardell "Poochie" Fouse kill Biggie Smalls (Christopher Wallace or Notorious B.I.G.) in retaliation.
A task force had been assembled when Wallace's mother threatened a lawsuit on the City of Los Angeles for corruption, instigating the investigation, but when the lawsuit was withdrawn, the investigation likewise petered out. Greg Kading was taken off the case and shortly turned in his badge after. The last word from an LAPd spokesman was that the case is "active/ongoing," but no further information could be released to the public.
Posted by
Lora
on Oct 5 2011. Filed under
Entertainment
. You can follow any responses to this entry through the
RSS 2.0
. You can skip to the end and leave a response. Pinging is currently not allowed.