Pill Testifies On Low Income Housing Issues To U.N.
By Lora Neng
WWW.STREETGANGS.COM STAFF WRITER
October 29, 2010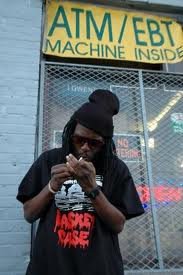 Pill stands in front of a fenced lot in his hometown of Atlanta, Georgia, to confront the loss of affordable low-income housing as gentrification is taking over all the refuges of his childhood. The video is part of Testify Project, a campaign to bring human rights injustices to the attention of the U.N.
The rapper born as Tyrone Rivers was alerted to the project by ATLien's former manager, Derek Schklar, who knew of Pill's pblankion about the public housing crisis. "Pill is from a project that they tore down and moved to another project that they tore down, and all of the places that he's grown up are basically gone," said Schklar in an interview with XXLMag.
"They tear all the projects down and they build nice new condos and jack the prices up, so if it wasn't for me doing music, I'd probably still be living that lifestyle." Pill warns of the repercussions of pushing an impoverished people to the outskirts who are forced to bring their problems to the streets.
His video features a clip from "Glblank," a song featured on the album 4075: The Refill whose address refers to another threatened area. The implication is that without a home, residents dependent on the affordability of these projects lose a sense ownership of the neighborhood, jump starting a correlation between homelessness and crime.
The rapper notes the hypocrisy of a system that sends mblankive humanitarian aid overseas while ignoring its own people who are in need. The video is slated to screen at the U.N. Summit to be held in Geneva, Switzerland in November.
Posted by
Lora
on Oct 29 2010. Filed under
Entertainment
. You can follow any responses to this entry through the
RSS 2.0
. You can skip to the end and leave a response. Pinging is currently not allowed.