Hip Hop Celebrates Obama's 4 More Years
By Lora Neng
WWW.STREETGANGS.COM STAFF WRITER
November 7, 2012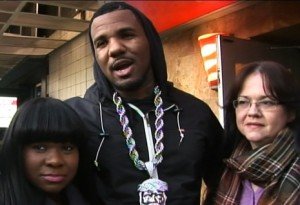 Hip Hop has come a long way from its disenfranchised hands-off attitude over the last four years. From Kendrick Lamar's change of heart, at first discouraged that "everything is higher ranking and way beyond us" then admonishing the community not to sit back and wait for change, to Jay-Z's public support and personal contributions to Obama's re-election campaign, the Hip Hop community may now feel itself validated as the President returns to the White House determined to finish what he started through a second term.
While voters eagerly awaited speeches from Romney and Obama after the networks projected poll results of Obama's win, the cameras panned repeatedly to the expectant faces in New York who would not be stopped by the obstacles left by Hurricane Sandy from exercising their civic right. Game took it upon himself to give $20 to 500 New Yorkers to purchase train tickets and provided free rides for citizens to reach the voting booths to cast their ballots.
Self-congratulations aside (because of Secret Service objections, Jay-Z reworked his lyrics during a performance into "If you're having world problems I feel bad for you son/I got 99 problems, but Mitt ain't one"), numerous celebrities echoed the hope that this time partisan gaps can be truly bridged to move forward on the President's platform.
Posted by
Lora
on Nov 7 2012. Filed under
Entertainment
. You can follow any responses to this entry through the
RSS 2.0
. You can skip to the end and leave a response. Pinging is currently not allowed.