Master P Speaks Against Tennessee Charity Scam
By Lora Neng
WWW.STREETGANGS.COM STAFF WRITER
December 1, 2010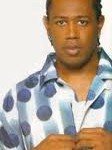 When an investigation of the Corey Miller Foundation, an Tennessee organization affiliating itself with Master P and said to help ex-felons find work, reached the CEO of No Limit Entertainment, Master P denied any links to the foundation or the woman who started it. He told Memphis's Action News 5 of Alisa R. Harris, "This is crazy, she needs to be stopped."
Alisa Harris named her organization after the entrepreneur's brother Corey "C-Murder" Miller, who is currently appealing a life sentence for the murder of a 16 year old boy behind the bars of Angola State Prison in Louisiana. The Corey Miller Foundation had already duped Tennessee Community Services Agency into referring a number of workers to join the organization as cold-callers for donations at $10/hr. Job applications ask for food stamp case and social security numbers.
While Ms. Harris insists, "I'm doing this as something I am doing from my heart, and "I'm creating hope for people that don't have any," a number of named referral agencies on the foundation's website revealed that they were listed as affiliates with the company without consent. Having no solicitation license, Harris's charity was able to list over $150,000 in income in its 2009 tax return. Percy Robert Miller (Master P) said, "[I] don't know who she is…just to have somebody use your name and don't even know you, it's not even fair" and is considering legal action.
Posted by
Lora
on Dec 1 2010. Filed under
Entertainment
. You can follow any responses to this entry through the
RSS 2.0
. You can skip to the end and leave a response. Pinging is currently not allowed.