Robbery Shooting of Tommy Hill Suspected to be More Complex
By Lora Neng
WWW.STREETGANGS.COM STAFF WRITER
December 4, 2011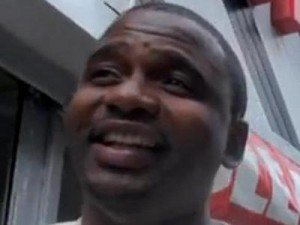 "He thought he was where he was safe and it turned ugly on him," said an anonymous source to AllHipHop of the death of Tommy Hill. The Philadelphia rapper had a troubled history with alleged ties to the mob. Accusations of his cooperation with the FBI in their investigation of Philly mob boss "Skinny Joey" Merlino jeopardized his safety and career, and many suspect that may be the cause of his murder years after he had moved away from his old neighborhood.
Tommy Hill, born John Wilson, gained notice as a member of the R.A.M. Squad, named after the Richard Allen Homes housing project, through his 1990s single "Ballers." The group became the subject of a crack cocaine trade investigation, to which charges Tommy pleaded guilty in 2003. Upon release, he relocated to Atlanta and relaunched his career as Tommy Butta.
When leaving Reuben's Marc bar, reportedly without closing his tab, Tommy was accosted by two masked men who robbed then shot the man before fleeing under the return fire of the venue's manager and security guards. He died two days later on Sunday morning, although the Philadelphia Inquirer could not obtain a statement confirming the victim's identity from the police.
Entertainment lawyer Bernie Resnick had advised Tommy to stay in the background, but "because of the nature of the testimony he gave . . . he was going to have a target on his back for a very long time."
"He was a bigger-than-life personality," Resnick added. "He certainly lived a life that was worthy of a screenplay."
Photo credit: NBC Philadelphia
Posted by
Lora
on Dec 5 2011. Filed under
Entertainment
. You can follow any responses to this entry through the
RSS 2.0
. You can skip to the end and leave a response. Pinging is currently not allowed.