Rapper Yo Gotti Wanted by Police For Nightclub Shooting in Memphis
By Chris Masi
STREETGANGS.COM STAFF WRITER
December 13, 2010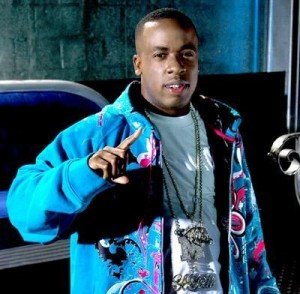 Police are after rapper Yo Gotti, who they suspect is in connection to a nightclub shooting that took place over Thanksgiving weekend.
According to MyFox Memphis, an arrest warrant has been issued for the the Memphis native rapper. On November 29th, altercation broke out between Gotti and local rapper O.G. Boo Dirty at the club "Level Two". The fight was regarding O.G. Boo Dirty's dissing of Gotti in songs and YouTube clips over the past year.
The run-in between the pair prompted several people from their respective crews to become involved. Minutes later, shots were fired in the club's parking lot.
Five people were reportedly hit with gunshots, including one security guard. However, Gotti, real name Mario Mims, and OG Boo were not injured in the incident.
Gotti is currently wanted for aggravated riot, while an arrest warrant was also issued for O.G. Boo Dirty, along with seven others.
Gotti's attorney Arthur Horne spoke with the press and says that the rapper is working with police and is confident that his name will be cleared.
"The one thing that Gotti wanted me to make clear to the public and to his fans is that, one, he doesn't condone that type of behavior. He doesn't condone violence in any way," Horne told MyFox Memphis. "We've been working with authorities and we're gonna deal with this situation
"He feels like once this situation plays itself out that his name will be cleared."
Posted by
Chris
on Dec 13 2010. Filed under
Entertainment
. You can follow any responses to this entry through the
RSS 2.0
. You can skip to the end and leave a response. Pinging is currently not allowed.