Black Disciples Suspected in Murder of Teenage Chicago Rapper
By Lora Neng
WWW.STREETGANGS.COM STAFF WRITER
December 20, 2013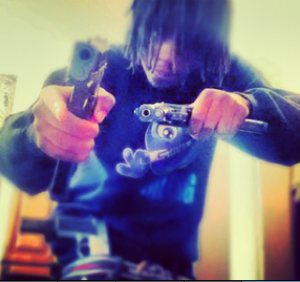 Lest we forget that rap dissing can have real consequences, the Chicago Sun Times reported the death of another young aspiring rapper on Wednesday.
Don Darius, born Ladarius Brisco, used the Twitter handle @DonDarius2x_BDK–"BDK" standing for "Black Disciple Killers"–and had posted several music videos to YouTube to kick start his entry into the field. He died from shooting injuries sustained on the morning of December 16th, passing away two days later at John H. Stroger Jr. Hospital in Cook County.
News sources surmised that Brisco's murder was in retaliation for mocking the Black Disciples gang, with lyrics like "BDK, F*ck the opps" in the song "Competition," among other numbers. He was shot in the head, and his career ended at the early age of seventeen.
Posted by
Lora
on Dec 20 2013. Filed under
Entertainment
. You can follow any responses to this entry through the
RSS 2.0
. You can skip to the end and leave a response. Pinging is currently not allowed.