Jacki-O Conversed With Former Drug Lord Blanco's Son
By Lora Neng
WWW.STREETGANGS.COM STAFF WRITER
December 22, 2010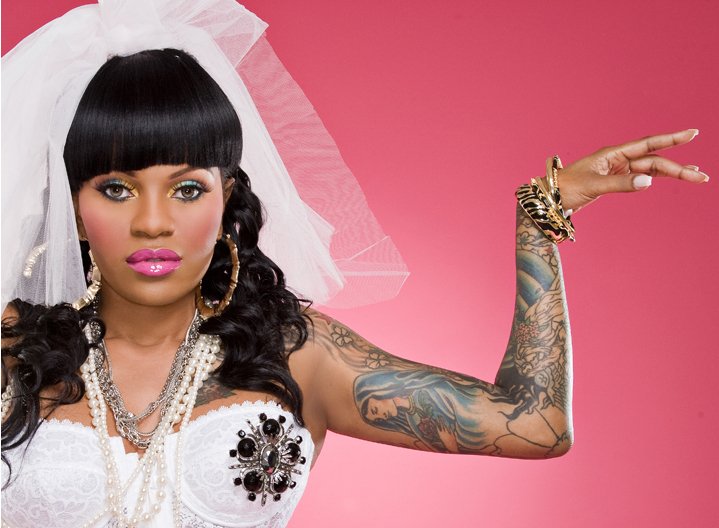 Jacki-O's new mixtape "Griselda Blanco" raised the concerns of many who are familiar with the title's reference to a Miami drug lord, including "The Godmother" Griselda Blanco's son, albeit for different reasons. She told Hip-Hop Wired that after the release of her mixtape, Michael Corleone Blanco had expressed a shared need "to relive his mother's legacy and portray her in a way the media never did… he only asked that I let the world know that his mother Griselda Blanco is a 'caring, loving, business woman.' "
The hip hop artist laughed that maybe she did "get too much with" the cover of the new album on which she dons a bride's dress with cascading pearls and an overabundance of jewelry while a tattoo  is unveiled on the genteel crook of her exposed arm. She was pleased to find that Michael Blanco was flattered by her honoring of his mother and wished her continued success.
The artist, whose real name is Angela Kohn, states that the gesture is one of empowerment to herself and other females. "I am Jacki-O not Griselda Blanco however we are both women in a male dominated arena and I can relate to having to be strong like she is." Original cocaine dealing godmother Griselda Blanco is still very well respected even though her whereabouts are unknown.
Posted by
Lora
on Dec 22 2010. Filed under
Entertainment
. You can follow any responses to this entry through the
RSS 2.0
. You can skip to the end and leave a response. Pinging is currently not allowed.