Singer Mario's Response to Assault Accusation Released
By Lora Neng
WWW.STREETGANGS.COM STAFF WRITER
October 6, 2010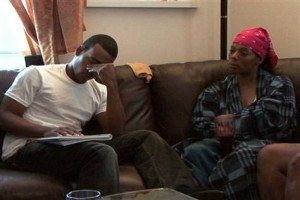 R&B musician Mario Dewar Barret was arrested Friday when the police were called into his apartment by his mother with accusations of second-degree assault. Officers walked into the Fells Point apartment with broken china and a hole in the closet door.  Shawntia Hardaway said that her son had pushed her eight feet into a living room wall, causing a head injury, and that she feared for her life.
In a statement released by Mario's lawyer, William "Hassan" Murphy III, referenced the singer's longtime commitment to supporting his mother through her heroin addiction. Their skirmish had arisen as a result that struggle, well documented in the MTV special, "I Won't Love You To Death: The Story of Mario and His Mom."
Murphy appeared on CNN declining to answer questions about the incident, but simply stated, "This is an unfortunate incident between a loving son and a mother who continues to struggle with a devastating addiction. Anyone who has waged the battle to save loved ones from the forces of drugs knows the irrational behavior that almost always accompanies their actions."
Mario was let go on $50,000 bail but will have to appear in court November. He started the Baltimore-based nonprofit called Mario's Do Right Foundation to mentor children and students of drug-addicted parents, which prompted then City Council president to present him with the key to the city. He remains dedicated to "helping the students understand that it's not their fault that their parent may have a problem and I will be telling them that they have my support."
Posted by
Lora
on Oct 6 2010. Filed under
Entertainment
. You can follow any responses to this entry through the
RSS 2.0
. You can skip to the end and leave a response. Pinging is currently not allowed.