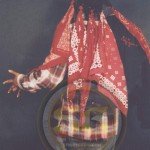 Athens Park Bloods are a predominately African-American street gang in an unincorporated area of South East Los Angeles County. The group started during circa 1970 as the Athen Park Boys (APB) before the Crip & Blood identities took form in the early 1970s. Some suggest that the APB were formed in 1969 prior to Raymond Washington forming the first Crip gang on the eastside of Los Angeles.
During the late 1960s, prior to the Athens Park Boys, the Black Cobras were the dominant group in the neighborhood which included guys like Tabu, Cowboy, Tony White and Michael Bell.
The Athen are one of the few gangs that have a westside and eastside within their singular turf West of Main Street to Figueroa represents the westside of Athens Park and east of Main Street to Avalon is the eastside.
During the 1980s, the Athens group forged close alliances with Miller Gangster Bloods and Black P Stone out the Jungles and created the A.M.J. alliance representing Athens, Miller, Jungles.
A history of the Athens Park Bloods was published in Issue 1 of Allhood Magazine.
Actor/Director Cle "Bone" Sloan is from this neighborhood but in recent years he has found his niche as a actor and gang consultant for several movies and television shows including TNT's Southland and Straight Outta Compton in 2015. During a promo shooting for Straight Outta Compton, Marion "Suge" Knight, who grew up on Mob Piru neighborhood, accidentally ran over and killed his friend Terry Carter when attempting to run over Sloan after they had a fight.
Athens members Resting in Peace
Boo Man
Cheese-O
Dee Loko ( – December 2016), died from complications related to a car accident.
Lil Duce Time
Baby Fase
Hotlink
Arman "Iseman" Davis, 30 (1973 – September 28, 2004), shot and killed at 1110 S. Antwerp in the Nickerson Gardens Housing projects.
Slim Gotti
Syklone
Syko Mouse
Tyrell "G-Twin"
Vachel "Viscious Vas" Howard, 56 ( – June 2012) was killed as a result of a choke hold by a LAPD while in custody for DUI. The City payed his family $2.85 million in June of 2015 as part of a settlement. The incident was captured by LAPD cameras.
Ru-Zel
Mickey Fountain, 18 (1960 – 1979)

http://www.streetgangs.com/video-clips/072616-top-ten-oldest-blood