When your present and your past collide
Stefani Camille
WWW.Streetgangs.com
November 19, 2014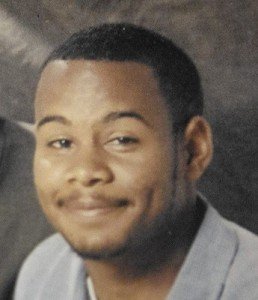 Sometimes your past catches up to you unexpectedly, especially when you have changed your life. According to Christopher Walker's parents, he had changed his life around from being a gang member in his youth to a responsible adult.
Walker, 26, was shot and killed the day before Halloween while standing in front of a burger stand in his hometown of Altadena, CA.
A light-colored sedan drove up to where Walker was standing and a person got out and shot at him multiple times. Then the shooter got back into the car and fled east on East Calaveras Street. Walker's death was the first homicide in Altadena, where he grew up, since 2012.
Walker's father, Christopher Walker, 60, said of his son "The man who was murdered was not some street thug."
Richard and Ursula had been engaged parents to all their children, reading to them at night, educating them in private schools, trying to keep them engaged in sports and after-school activities. Yet, when Walker was 11 he started hanging with the wrong crowd at the local park. He became involved with gangs, trading his real name for the moniker "C Madness."
Walker had a steady job in marketing and two children he cared for. His life had changed tremendously with the choices he had made as a youth. Despite his previous gang activity, he never served time in prison.
Investigators said they do not know whether Walker's past played a role in his death.