Stephanie Lazurus trial update: witness Milena Srbova (Day 6)
Streetgangs.com Staff
February 15, 2012 | 1:01 p.m. PST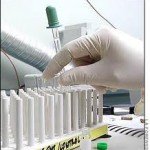 Milena Srbova, a criminalist for the LAPD, testified on Tuesday in the trial of Stephanie Lazarus. Srbova told the jury that she picked up the bite mark swab from the coroner's office on December 30, 2004 and delivered it an LAPD crime lab freezer awaiting analysis by LAPD criminalist Jennifer Francis.
This was the evidence that apparently went missing but then surfaced on December 22, 2004. Srbova never opened the evidence or conduct any analysis. She merely just picked up item, delivered it to LAPD, and logged in into evidence. Since the original envelope was in frayed condition, she placed the damaged envelope into a new LAPD envelope.
Posted by
StreetGangs.Com Staff
on Feb 15 2012. Filed under
People of CA v. Stephanie Lazarus
. You can follow any responses to this entry through the
RSS 2.0
. You can skip to the end and leave a response. Pinging is currently not allowed.