Ex-city controller says don't vote for Trutanich
Streetgangs.com Staff Writer
October 09, 2012 | 9:58 p.m. PST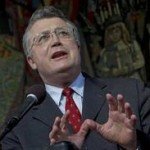 Former Controller Laura Chick says don't vote for city attorney, Trutanich. Chick urged voters in an open letter to think twice before re-electing him to a second term.
Chick, who supported Trutanich publicly in April 2009, said in a letter Tuesday that she had "made a terrible mistake." She called Trutanich a "liar and demagogue" and accused him of stonewalling auditors in the city controller's office violating a pledge not to seek higher office and of taking "recent questionable actions in favor of campaign contributors," acts she said caused him to lose "faith with the people of Los Angeles."
"When I said that day, 'I think he'll make an outstanding City Attorney,' I truly believed it," she wrote. "But it didn't take long for me to realize I had made a terrible mistake."
Trutanich campaign spokesman John Schwada said when Chick was city controller "she sued the city, she lost and then she wanted the city to pick up her attorney's fees. She wanted Trutanich specifically to dismiss the lawsuit. That wouldn't have had any bearing on the outcome of the case, but it would have allowed her attorney to claim he won the case and be entitled to legal fees of several hundred thousand dollars. She wasn't arguing for the principle of transparency, she was arguing for her own pocketbook."
In her letter Tuesday, she encouraged Los Angeles residents to do their "due diligence" before they cast their ballot in March.
Posted by
stef
on Oct 9 2012. Filed under
Lies I Heard
. You can follow any responses to this entry through the
RSS 2.0
. You can skip to the end and leave a response. Pinging is currently not allowed.