Poverty Figures May Be Wrong
Sharon Bernstein (NBCLA) |  December 16, 2011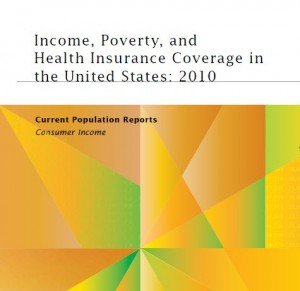 You may have heard worried news reports that 50 percent of Americans had either fallen into poverty or are considered low income.
But while poverty in the United States is certainly an important issue, those figures appear to be wrong, perhaps based on a misunderstanding of the data by journalists who did not go back to the source to doublecheck their figures, said analysts at the U.S. Census Bureau district office in Los Angeles.
NBCLA worked with three data analysts at the Census Bureau to check the data, and the real figures do indeed appear to be quite different.
According to the latest Census data, about 49.9 million Americans – about 13.8 percent – are living below the poverty line. Another 53.8 million – about 18 percent – are considered low income because they earn less than twice the poverty level.
That's a total of 31.8 percent, far lower than the dramatic figure of 50 percent that was included in more than 300 online news reports, and multiple TV news broadcasts, including Thursday's "Today in LA."
Read more at: http://www.nbclosangeles.com/news/local/Poverty-Figures-May-Be-Wrong-135675163.html
Posted by
Lora
on Dec 16 2011. Filed under
Lies I Heard
. You can follow any responses to this entry through the
RSS 2.0
. You can skip to the end and leave a response. Pinging is currently not allowed.